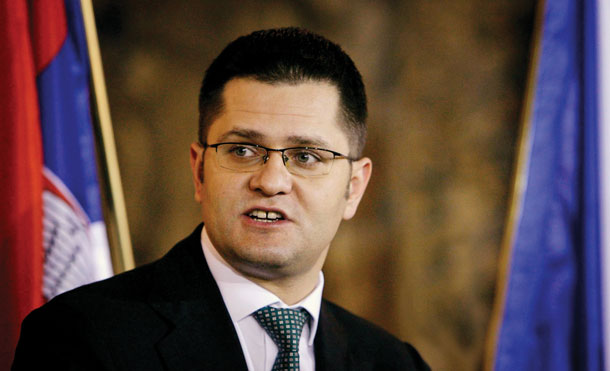 Belgrade, September 19, 2016/Independent Balkan News Agency
By Milos Mitrovic
Vuk Jeremic, former Serbian Foreign Minister and ex General Assembly head, is the best choice to succeed outgoing UN Secretary General Ban Ki-moon, according to Wall Street Journal (WSJ). Earlier this month, fourth straw poll was organized in order next secretary general to be picked.
"Topping the list of 10 candidates is António Guterres, a former Socialist Portuguese Prime Minister who was recently the U.N. High Commissioner for Refugees. Mr. Guterres is the favorite of Western Europeans, despite a UNHCR record that the U.N.'s Internal Audit Division lambasted in April for failing to comply with rules, safeguard U.N. assets, provide accurate financials and conduct effective operations", WSJ comments current election process within the UN.
"U.N. tradition also dictates that the position rotate among regional blocs, and now it's Eastern Europe's turn. Among that group, the current favorite is Slovakian foreign minister Miroslav Lajcák, who was a Czechoslovak diplomat under the former Communist dictatorship and holds a doctorate from the Moscow State Institute of International Relations. There's also Bulgaria's Irina Bokova, who runs Unesco, the notoriously anti-Israeli cultural and social welfare agency", WSJ states.
According to New York based newspapers, Bokova is "Vladimir Putin favorite and a lifelong socialist who mismanaged a global humanitarian organization". WSJ recalls that Bokova "attended the Kremlin's Victory Day Parade in Moscow last year, which most Western leaders boycotted after the invasion of Ukraine". "Ms. Bokova's chances seem to have waned, falling to fifth from fourth place in the latest straw poll. Another woman in the mix is Argentine Foreign Minister Susanna Malcorra, who was Mr. Ban's chief of staff and is a favorite of the Obama Administration".
But "Ms. Malcorra has used Argentina's position at the Organization of American States to block discussions of human-rights violations in Venezuela. An Argentine candidate is also unlikely to pass muster with the U.K. given Buenos Aires's history of using the U.N. to cause diplomatic trouble over the Falklands", WSJ argues.
"That leaves former Serbian Foreign Minister Vuk Jeremic, who polled third and is the only commendable candidate in the mix. At 41, the Harvard-educated Mr. Jeremic is young, but he was a leader of the social movement that helped topple Slobodan Milosevic's dictatorship in Belgrade in 2000. He later served in the pro-Western government of Boris Tadic, who in 2010 issued a historic Serbian apology for the 1995 massacre at Srebrenica. Mr. Jeremic also seems to understand that his first job as Secretary-General is to bring proper managerial controls to the U.N.'s sprawling bureaucracy and require U.N. officials to file annual public financial disclosures to avoid the corruption that became endemic in the days of Kofi Annan. That alone would restore some public trust in the broken U.N. system", WSJ concludes.