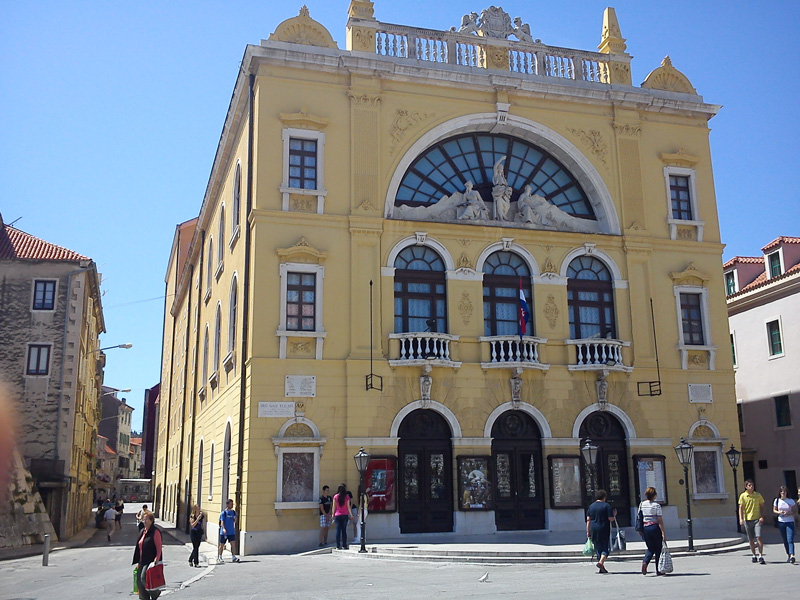 By Natasa Radic – Split
The Croatian National Theatre in Split prepared a sensational jazz treat for its audience – this week Anat Cohen, the Israeli clarinetist and saxophonist, who is regarded as the world's jazz sensation will perform for the Croatian audience with her quartet.
On Thursday, the famous jazz musician – chosen by the associations of journalists since 2008. as the best jazz clarinetist in the world, will perform in Zagreb's VIP club.
Anat Cohen is regarded as one of the most influential and loved clarinetist in the world, according to the "Down Beat" magazine and her concert peformance for many years received very high marks and comments.
Cohen's performance in Split and Zagreb are a part of promoting the new album "Claroscuro", which was released in September last year. The new album is playing with a variety of musical styles – from Creole chansons of New Orleans and evergreen swing Artie Shaw, to African grooves, Brazilian samba and Chora. Anat Cohen also performs popular classics such as "La vie en rose".
Virtuoso musician, with the charismatic stage presence is a frequent guest of the world's most respected jazz festivals – Newport Jazz Festival, Montreal International Jazz Festival, Tudo e Jazz Festival and the North Sea Jazz Festival.
Anat Cohen was born into a musical family in Israel. She moved to the United States in 1996. Besides the jazz music she began to play a variety of styles, including Brazilian music, Dixieland and the Colombian and Venezuelan folk music.
Anat Cohen is performing her popular jazz musicc around the world, including the most prestigious jazz clubs such as Village Vanguard Jazz Standard, and she has been working with renowned jazz musicians. She has so far recorded eleven albums, individually or as a bandleader of the Anzic Orchestra, Choro Ensemble and 3 Cohens.
The quartet that will play jazz music in Split and Zagreb with Ana Cohen has been founded in 2004 and it includes pianist Jason Lindner, drummer Daniel Freedman and bassist Stefano Senni.