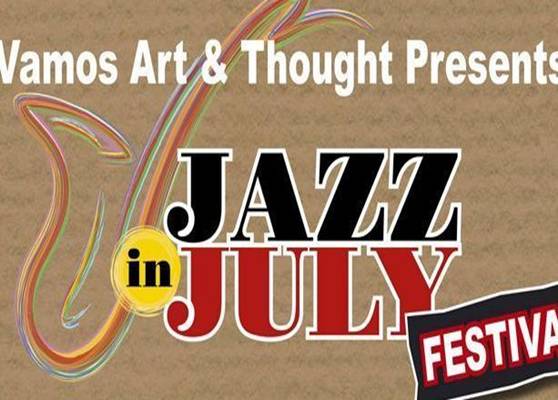 By Christos T. Panagopoulos
The village of Vamos, a few kilometers outside the Cretan city of Chania, remains in tourists and musicians' center of interest as the Jazz in July Festival continues its performances, hosting famous jazz groups from the Balkans.
On Thursday's show the music group "Cosmic Filters" will entertain the Festival's visitors inside the Amphitheater B, while on July 26th it will be the "Groove Elation's" turn to fill the atmosphere with magical jazz tunes.
The Festival's program, which is organized by the Vamor Art & Though Group, will conclude with two shows on July 27th and on July 29th, with "Flamenco Jazz Trio" and "Mediterra Jazz Trio" respectively performing. All performances start at 21:00.
For more information, you may contact with Mr. Giorgos Hatzidakis (tel. +306939983958)
Vamos village is located in Chania perfecture, in the west part of Crete.  According to historical sources its first inhabitants were Arab pirates around the 8th century. To the general census organized by the Venetians in 1573, Vamos is mentioned as "Vamu" with 271 permanent inhabitants.
Source: New Television of Crete / Neatv.gr
You may also read:
Balkan jazz tunes in Crete, Thursday, 4 July 2013