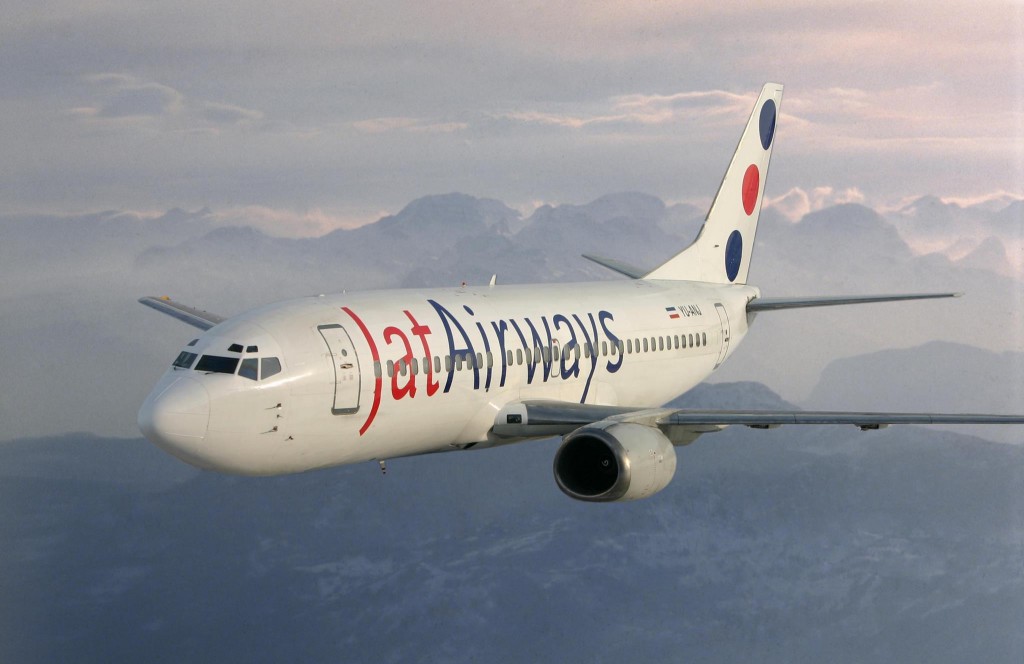 By Miloš Mitrović –  Belgrade
JAT Airways, the national flag carrier and largest airlineof Serbia, and formerly Yugoslavia, founded in 1927, officially flies to history within two weeks. The new national carrier Air Serbia would be promoted on October 25th in Belgrade.
On Thursday, United Arab Emirates company Etihad announced it has obtained the necessary documents from the respective Serbian regulatory body in order to finalize the purchasing 49 percent of the former JAT Airways. Serbian government remains the 51 percent majority holder of the new company Air Serbia, as it was stipulated in the contract that has been signed in August.
The first promotional flight Belgrade – Abu Dhabi is scheduled for October 26th. Until then, secondhand Etihad "Airbus 319" plane with Air Serbia logo which is supposed to take the promotional flight, should land to Belgrade "Nikola Tesla" airport. "Politika" daily reported that Air Serbia would acquire eight new "Airbus 319" airplanes in the months to come. According to earlier accounts, five planes should be delivered to Air Serbia until the end of the year.
At this moment, Air Serbia possesses 14 planes produced abroad; the fleet encompasses 10 "Boeing 737" and four "ATR 72" planes. Nonetheless, the new company structure, as well as the employees number and the needed workforce are not clear, "Politika" learned. Currently, Air Serbia has 1,200 employees; around 360 decided to leave the company voluntarily. Sources from Air Serbia explained that the company administration would be subjected to testing in order to restructure the firm.
Air Serbia announced that the passengers of the first Belgrade – Abu Dhabi flight would be served by the crew which was trained at the Etihad academy in UAE. The crew training lasted five weeks, AIR Serbia CEO Dane Kondić said on Thursday.
"We are proud because the first group of our employees have finished the training. The course conducted by the elite academy of our partners (Etihad) has been comprehensive and focused on both security and service; our stuff enthusiastically wait both to show their skills and to promote the new Air Serbia brand", Kondić stressed. He added that the employees would have the possibility to advance their skills continuously.
Given the fact that the severance package to Air Serbia redundant workers would be provided by Serbian government, the price of the JAT shutdown is unknown yet, "Politika" stated. The redundant workers would receive EUR 300 per year of employment. Serbia would invest EUR 100 million into new company, as well as Etihad.