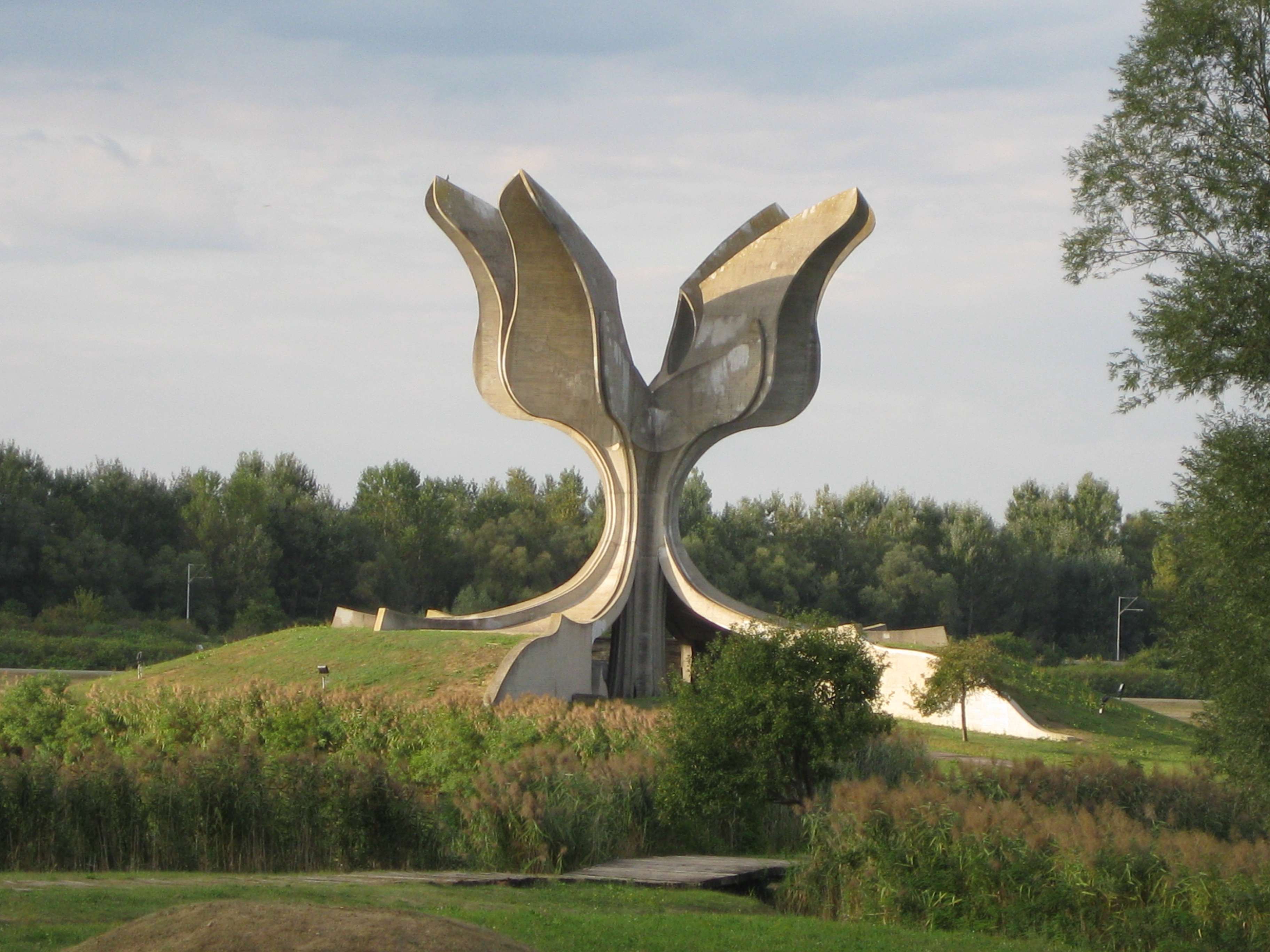 By Natasa Radic -Zagreb
On the occasion of the 68th anniversary of the breakout of prisoners from the Jasenovac concentration camp a solemn commemoration was held at the Jasenovac Memorial Site, in the memory of all the victims. Each year the victims' families, survivors and government and NGO delegations come to the memorial site to give their respect for all those killed.
Jasenovac was an extermination camp established in the Independent State of Croatia (NDH) during the Second World War. It was the only extermination camp that was not operated by the Germans and was established by the Ustashe regime in 1941. In Jasenovac the majority of victims were Serbs, followed by Jews and Roma people.
Commemorative ceremony at the monument was opened by principal of the Memorial Site of Jasenovac Area Katica Sedmak. She said that the public institution of Jasenovac is constantly working to determine the number of victims, whose final number remain unknown because many were killed as soon as they were brought in Jasnovac, even before they were recorded. Until now, it was established that 83,301 people were killed in ten locations of the camp complex, of which more than 20,000 women and 20,101 children under the age of 14 years, Sedmak said.
The audience was addressed by President Ivo Josipovic, President of the Croatian Parliament Josip Leko and Minister of Labour Mirando Mrsic as well as the Jasenovac inmates who survived the breakout.
On this occasion, President Josipovic presented the medals of the Order of Stjepan Radic to the survivors.
He also visited the exhibition "Letters of prisoners" in elementary school of Jasenovac.