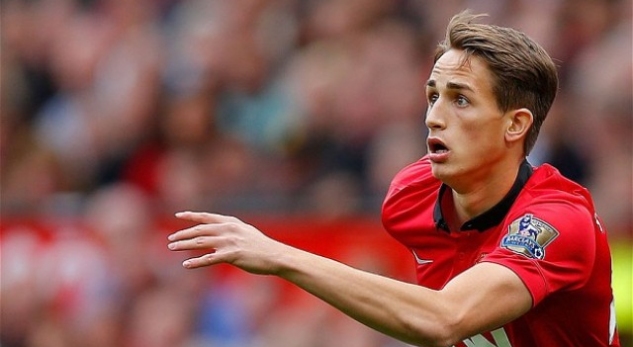 Pristina, April 24, 2014/Independent Balkan News Agency
By Elton Tota
Football star, Adnan Januzaj has put an end to speculations and decided to represent Belgium in the dilemma between this national team and those of Kosovo and Serbia.
The well known Kosovar talent who has a Belgian nationality and who currently plays for the English Premier League club, Manchester United, refused the request of the Federation of Kosovo and Federation of Albania and of many sport personalities to represent the national team of Albania or Kosovo.
The news which was announced by many European and world media, was badly received by the Kosovar sport community. Someone told him "Bravo", someone called him a "traitor".
The representative of Kosovo's national football team, Albert Bonjaku believes that Jonuzaj has made the best choice. According to him, Kosovo may take on Adnan if the national team is accepted as a full member of FIFA and UEFA.
The manager of the Kosovar midfielder, Dirk De Vriese, says that the talent of Manchester United made the choice of his heart, preferring Belgium over Kosovo, Albania and England.
"Adnan Jonuzaj decision to choose Belgium was a choice of the heart. Belgium is the most reasonable choice, as he was born there and educated there", declared Dirk De Vriese.
Dirk De Vriese says that Januzaj's attachment to Kosovo and Albania has made his decision to join Belgium a very difficult one.
On May 13, Belgium's coach, Marc Wilmots will officially announce the team which will participate in the Brazil 2014 World Cup. It's not yet known if the name of the 19 year old will be on the list.
"Adnan has not talked to coach Wilmots and this doesn't guarantee him a place in the team for the World Cup. Nevertheless, Wilmots is carefully following the progress of the football player", said he.
De Vriese said that Jonuzaj's priority is to secure a spot in the first United squad and then think of other things. /ibna/