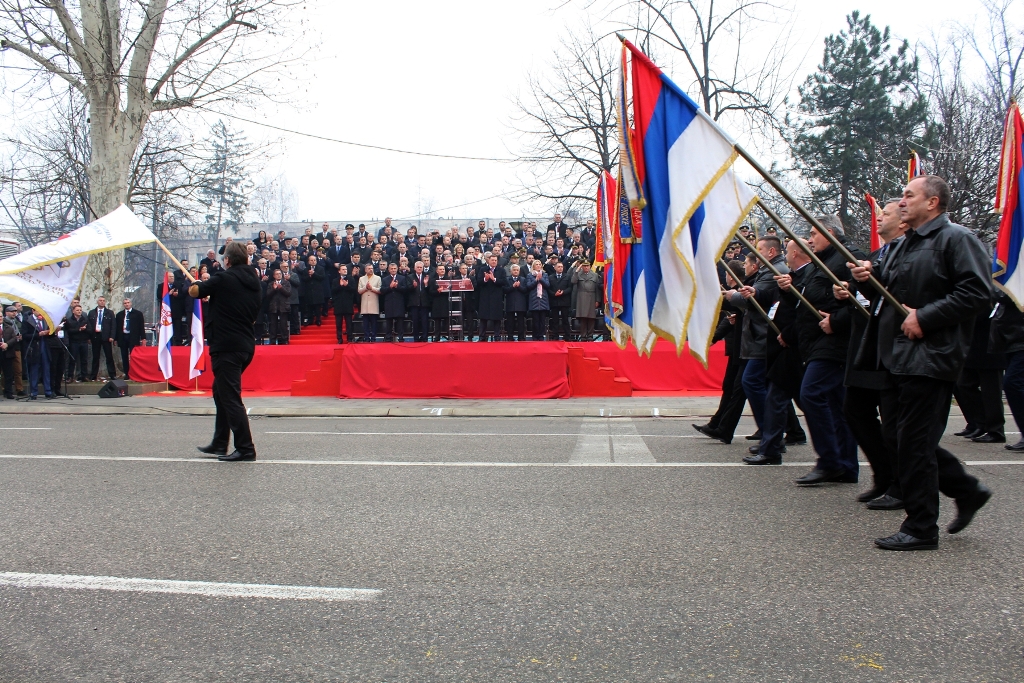 The Bosnia and Herzegovina Constitutional Court again disputed the January 9 as the Republika Srpska Day and ordered the change of the relevant RS Law article.
The Court approved the request for the review of the constitutionality of January 9 as Republika Srpska Day, submitted in January 2018 by nine Bosniak and Croat delegates in the RS House of Peoples.
The president of the BiH Constitutional Court, Zlatko Knežević, explained that the delegates' request had been upheld and that the Court had declared the provision stipulating January 9 as Republika Srpska Day unconstitutional and annulled it.
"The provision will cease to be valid the next day," Knežević told TV N1.
He elaborated that this practically meant that the Republika Srpska National Assembly and Government, the authority that proposed it, would have to amend the Law on Republika Srpska Day.
"How and to what extent is up to the authorities in Republika Srpska", Knežević added.
Experts however, agree that the Court did not dispute the right of Republika Srpska to celebrate its Day, just that it cannot be January 9 as it was disputed by Croats and Bosniaks in BiH. On that day, in 1992, Serb MPs in Bosnia and Herzegovina Parliament decided to withdraw and establish the National Assembly of the Serb people in BiH. This is the day that Bosniak politicians consider as the date of the first sign of the upcoming events and war, which lasted more than three years.
As it was expected, Bosniak politicians welcomed the decision as something that is implied as logical. Republika Srpska vice president, Ramiz Salkić (Bosniak) said that RS could celebrate its Day on the date when the Dayton Peace Agreement was signed.
"I hope that authorities in RS will finally will realize that it is time to distance themselves from the war period and those who have been convicted of a criminal joint enterprise. They must realize that the entity is a space where the three nations are constituent and in which all citizens want to live, and not just Serbs, Orthodox", he said.
As it was also expected, Serb politicians are not satisfied with the Court's decision. The highest officials in Republika Srpska condemned this act and most of them said that January 9 should remain as Republika Srpska Day. National Assembly Speaker, Nedeljko Čubrilović, said that this institution would give an answer on the decision in the shortest possible period of time.
The Serb member and Chairperson of the BiH Presidency, Milorad Dodik, said that it is pointless to make any more comments on the Constitutional Court's politically motivated rulings, related to marking Republika Srpska Day.
"Srpska will keep commemorating January 9 as its day", Dodik said.
RS President, Željka Cvijanović, invited leaders of all parties from RS on a meeting to discuss this issue and agree on a joint answer.
After the first Constitutional Court decision on the Law on Holidays RS, a few years back, when the celebration of January 9 was also disputed, RS authorities organized a referendum to confirm that the people want to celebrate it. A change was made in a manner that the special Law defined RS Day, but now this is also disputed./ibna