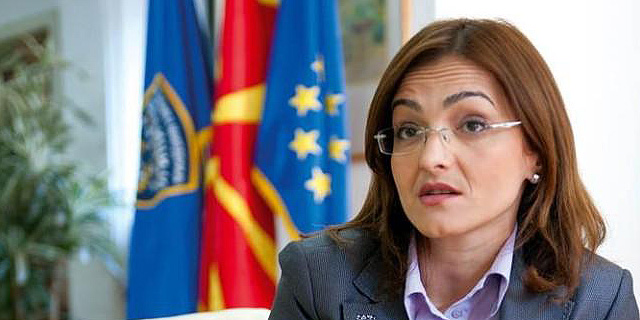 Skopje, July 22, 2013
Greece must also increase measures and efforts to prevent Afro-Asiatic emigrants who benefit from the 10th Corridor in order to reach Western European countries.
This was stressed today by the Minister of Interior, Gordana Jankulovska. According to her, in the meetings with the European Union, her ministry has asked for Greece to take extra measures to reduce the number of foreign emigrants entering from Greece to FYROM and then to travel to the EU countries.
Jankulovska expressed her regret for the lack of cooperation with Greek authorities in this aspect. "Unfortunately, cooperation in this aspect is not sufficient. This is a difficult circumstance, because if the border is not secure on both sides, then we will have serious problems", said Jankulovska. Jankulovska also mentioned several actions of the police in FYROM to prevent foreign emigrants. A week ago, 6 persons were arrested in the village of Llojan on the border with Serbia, where several illegal emigrants were caught hiding in houses of the village. /ibna/