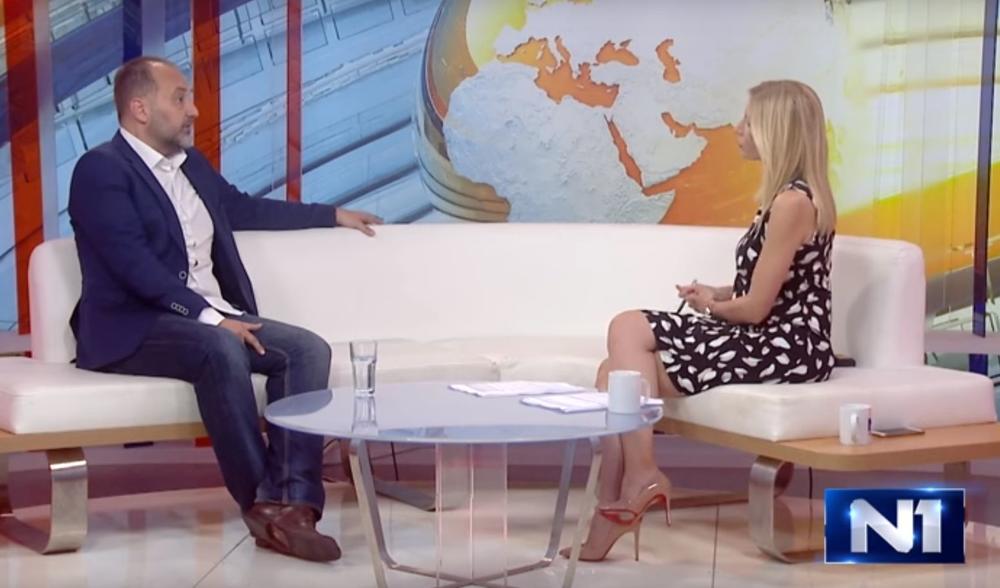 A statement that opposition leader and former ombudsman made on a TV show became top story in Serbian media – because it was allegedly "sexist". Namely, earlier this week Sasa Jankovic told N1 TV host Minja Miletic, when she asked him about his new movement's name: "If I tell you, I'll have to … kiss you".
While some observers said that Jankovic has wanted to avoid to say "I'll have to kill you" – a sarcastic business phrase – N1 TV "fiercely condemned" his remark as "offensive", "inadequate and completely unacceptable".
In the meantime, Jankovic apologized. "I have made a joke in an awkward way, and I regret it of course", he put it on Twitter.
Aida Corovic, Serbian human rights advocate and Jankovic's associate, said that his comment was unexpected, because "he was supposed to react on such statements until two months ago". She alluded to Jankovic's ombudsman term.
"This is a reminder for him, not to let such things happen to him again, even if a TV host is his best friend", Corovic told Danas daily.
Miroljub Radojkovic, professor at the Faculty of Political Sciences in Belgrade, believes that the whole scandal represents an attempt to make an "artificial equivalence" between the statements of Jankovic and former defense minister Bratislav Gasic who was sacked because of insulting a journalist.
"I love female journalists who get down on their knees easily", Gasic told B92 TV reporter in 2015. On Tuesday, prime minister Aleksandar Vucic confirmed that Gasic will be the new head of BIA, the Serbian main intelligence agency.
"The man (Jankovic) has awkwardly started and in the last moment realized how "I'll have to kill you" could sound", Radojkovic told Danas daily. He added he did not believe that Jankovic wanted to make a provocation./ΙΒΝΑ
Photo: Sasa Jankovic and Minja Miletic in TV show