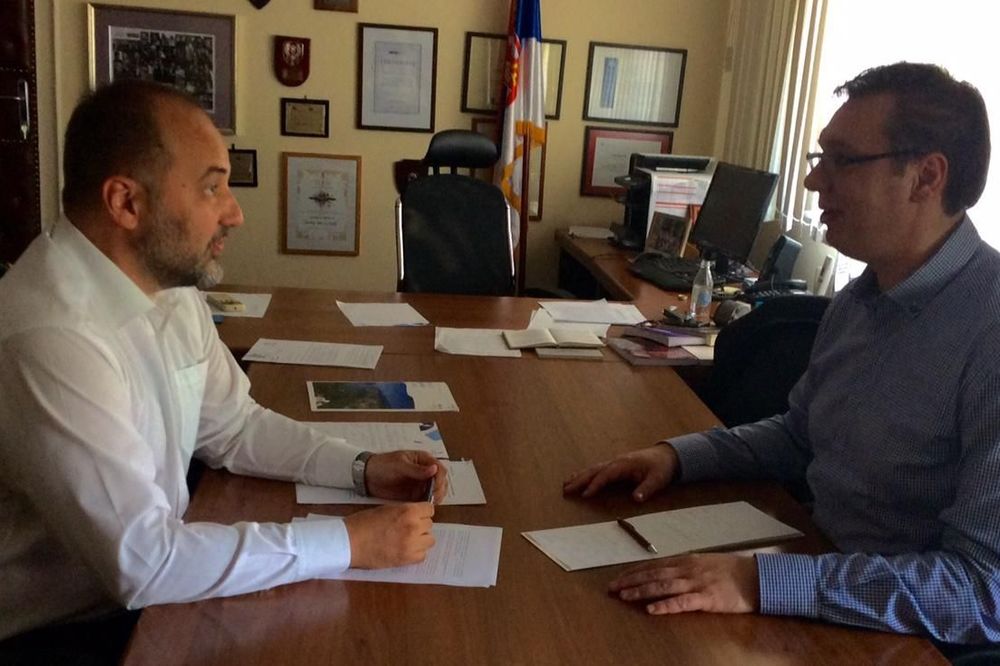 The statements given by Serbian president Aleksandar Vucic should not be commented by "serious people"; everybody knows that "he (Vucic) never speaks the truth", Sasa Jankovic, leader of the opposition Movement of Free Citizens (PSG) said in an interview.
Jankovic reacted to Vucic's statement that businessman Miroslav Miskovic "has united" Jankovic, Popular Party leader Vuk Jeremic and former Belgrade mayor Dragan Djilas, who will be running for this post again at the upcoming March elections.
PSG has supported the nomination of Djilas. Serbian Progressive Party (SNS) led by Vucic has not picked its candidate for the mayoral post yet; a post, which is considered as the "third most important" position in Serbia. Also,it is still unclear whether Vucic is going to call snap parliamentary elections simultaneously.
Jankovic, former ombudsman who was defeated by Vucic at the 2017 presidential elections, has (pre)announced victory in the upcoming voting(s). "This year we are going to push him (Vucic) back to the 1990s, where he belongs; and we are going to give back to the citizens, their country, their capital city and their dignity", Jankovic told Danas daily, recalling Vucic's role during the rule of the late authoritarian president Slobodan Milosevic.
Vucic previously claimed that "the most notorious tycoon in Serbia" has united Jankovic, Jeremic and Djilas, alluding to Delta Holding owner, Miroslav Miskovic. He also said that Miskovic "has been creating the government of democrats and socialists". Vucic referred to the 2008-2012 government led by the Democratic Party (DS) that ruled in coalition with the Socialist Party of Serbia (SPS).
Since 2012, socialists, whose leader is the current Foreign minister Ivica Dacic, are in coalition with SNS.
According to the latest polls, if early parliamentary elections were held today, SNS would gain 53 percent of the votes. If SNS would take part in (the) Belgrade elections without forming a coalition with SPS, it would get 39.1 percent of the votes. These polls have been conducted by Factor Plus agency and semi-state owned daily Politika…/IBNA
Photo (Library)