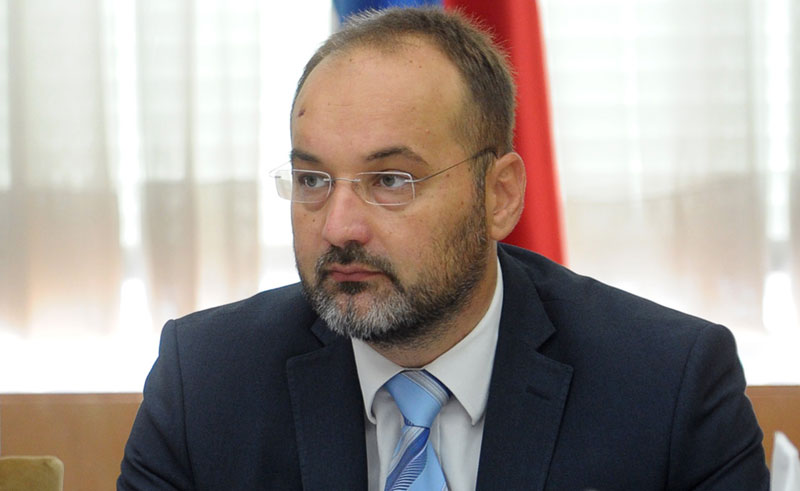 Following months of speculations Serbian ombudsman Sasa Jankovic(photo) confirmed he would run for president in 2017 elections. In an interview, Jankovic acknowledged he would be nominated by the group of citizens. Jankovic's announcement immediately provoked criticisms from ruling Serbian Progressive Party (SNS) which apparently didn't pick its own nominee yet.
"I would run for president after elections are called, and not before it. Serbia needs ombudsman", Jankovic said. Last month group of 100 public personalities appealed on Jankovic to run. "As it has been the case by now, I will do my job strictly according to Constitution and law without retreating before anybody. We need order in Serbia, rather than uncertainty and fear", ombudsman said.
"The president expresses the unity of the state and nation, rather than unity of the party, while parties can and should find their place in the common interest", Jankovic concluded.
Jankovic repeatedly signaled he may run for president after his ombudsman term expires early in 2017. Rumors on his and nominations by other persons not linked with SNS were cause of public unease expressed by ruling party, especially its leader, prime minister Aleksandar Vucic.
Zorana Mihajlovic and Nebojsa Stefanovic, vice-PMs, criticized Jankovic today. Mihajlovic urged him to resign while Stefanovic said "it was clear that Jankovic does not represent the interests of all citizens of Serbia. Mihajlovic and Stefanovic agreed that Jankovic's decision was "immoral".
SNS did not pick its candidate for presidential elections yet. Incumbent Tomislav Nikolic, former party leader, said he would like to rerun. But he did not get the support from SNS so far.
Vucic has been giving contradictory statements on possible calling general elections. SNS won parliamentary elections in April this year and has stable majority. Analyst say calling early voting may help Nikolic to win – because of Vucic's standing alongside with him in campaign./IBNA