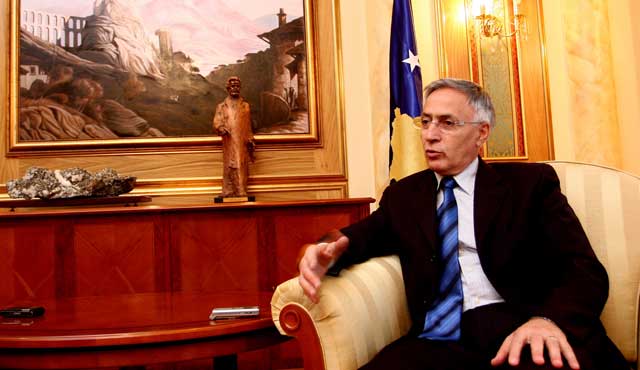 Pristina, June 6, 2013
The speaker of parliament in Kosovo, Jakup Krasniqi has declared that he will leave PDK and will form a new party.
Krasniqi said that he has started to talk to people inside PDK who are discontent from this party in order to create a new political subject.
Krasniqi says that he will also talk with Fatmir Limaj, who used to be vice chairman of PDK, but hasn't said anything as to whether he will take a decision to leave PDK. But, according to him, Limaj will talk to Krasniqi once he's relieved of all his charges in two trials that he's currently facing.
"Changes are needed for the society of Kosovo, but the problem is how we will make those changes and whether those that will be elected will be ready to make these changes", said Krasniqi.
Recently, Krasniqi has criticized many processes undertaken by the government of Kosovo. The distance between Krasniqi and the chairman of the party, Prime Minister Hashim Thaci have been noticed when Thaci has talked in an ignoring way about Krasniqi after the publication of the scandal of surveillances.
"I haven't identified the problems for my personal interest or that of the party, but when the party is voted in majority, it has an obligation for all people, especially in protecting national assets. It's responsible to manage public money and must serve to its citizens. It must have clear tax policies. I believe that public money and public assets are not being managed like they should do", said Krasniqi. /ibna/