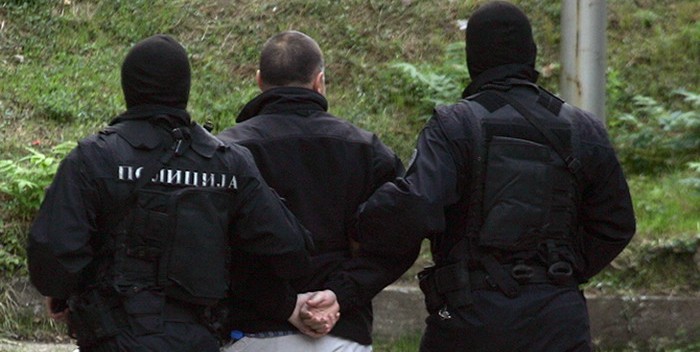 Skopje, October 6, 2014/Independent Balkan News Agency
By Naser Pajaziti
Court of Serious Crimes in Skopje handed jail sentences today for the group facing trial in the "Spy" case. Part of this group are former members of secret services and senior officials who were accused of espionage.
The first defendant is Marjan Efremov, former member of the state secret services. He was sentenced to 15 years in prison. Vane Cvetanov, former head of the government agency against money laundering was sentenced to three years in prison. Former military general, Goran Stojkov was sentenced to 9 years in prison. Aleksandar Dinevski was sentenced to four years in prison while Marjan Madzovski was sentenced to 1,5 years in prison. Until the moment of arrest, the latter was head of the cabinet of the speaker of parliament, Trajko Veljanovski.
Facing trial in this process are 19 people. They're accused of espionage, abuse of official duty and criminal activity.
The five defence lawyers requested their release, by considering them innocent. They said that there is no evidence against their clients.
The group was arrested last year and they are charged of cooperating with secret services, by collecting secret information in an illegal way and then selling them. /ibna/