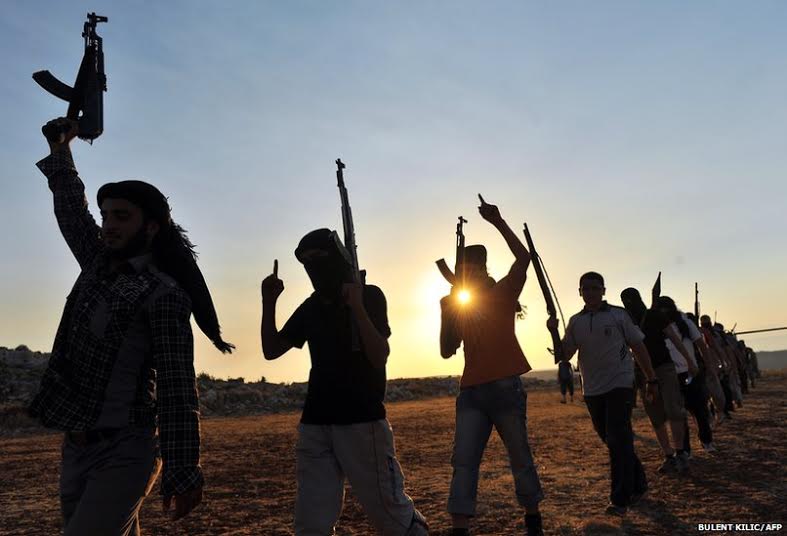 IBNA Special Report
Skopje, September 4, 2014/Independent Balkan News Agency
By Naser Pajaziti
Parliament of FYR Macedonia is holding debates on the new amendments of the Criminal Law, which set forth jail sentences for people who in a way or another, are involved in war operations in another country. This is due to the large number of citizens who go to fight in Iraq and Syria. Citizens have welcomed the introduction of this topic in the order of the day, in order to prevent this phenomenon which is damaging the image of believers.
Lawyer Marjan Simonov says that this legal measures was long needed in order to prevent these groups or sects who use religion for dark purposes.
"Such law should have been passed a while ago, while measures should have also applied against those individuals who in the name of religion, apply sects and dark systems in preaching faith, which are dangerous for the future of the country. The state must also outlaw Wahabi sect, like many other countries of Middle East have done", says Simonov.
The law sets forth tough penalties varying from 1 to 5 years in prison.
"A person who recruits, encourages or in a way or another urges a citizen of Macedonia to join a military or paramilitary formation, or who holds military drills and transports such people, receives a 1 to 5 years prison sentence. The author or the person who violates this law, who participates in military formations in other countries where there are  armed conflicts, receive a minimum of four years in jail", declared Minister of Interior, Gordana Jankulovska.
The amendments in the criminal code are also backed by the Albanian party in power BDI (Democratic Union for Integration). The MP of this party, Artan Grubi told IBNA that this party backs this law, but he demands for the Muslim religion not to be generalized with the behavior of several individuals.
"There cannot be radical Islam or Christianity, but there can only be radical individuals who have nothing in common with religion. Albanians are proud of their affiliation in three religions that dominate the world, but above all, they are Albanians. Extremism and radicalism is the participation of Serb paramilitary forces in the Ukrainian conflict or in the Macedonian conflict in 2001. This bill aims at preventing such interventions or participations in foreign conflicts", says Artan Grubi.
Meanwhile, according to Democrat League MP, Pavle Trajanov, the law doesn't solve this issue. According to him, there must be a wide mobilization, including religious communities, political parties and non government sector.
"We must have tougher punishment measures in the law. I believe that we must provide a stronger dimension to prevention. In case such strategy is drafted by several countries, then it will be easier to fight this phenomenon", declared for IBNA, MP and former Interior minister, Pavle Trajanov.
The amendments of the criminal code also set forth at least five years in prison for those people who in violation of the amendments approved, in a direct or indirect way, offer their support in organizational or financial ways through funds or equipment for people involved in foreign conflicts.
Jail sentences from 1 to 5 years are also given for people who help or shelter persons who carry out criminal offenses or prevent authorized people in discovering authors of criminal offenses. Religious communities have also backed this bill.
Abaz Islami, spokesman of the Islamic Religious Community told IBNA that they support this bill and that institutions must act against these phenomena and individuals who abuse with religion and Muslim believers for different purposes. 'We're in favor of these measures and legal mechanisms to prevent every abuse with religion for criminal or terrorist purposes", declared Islami. /ibna/