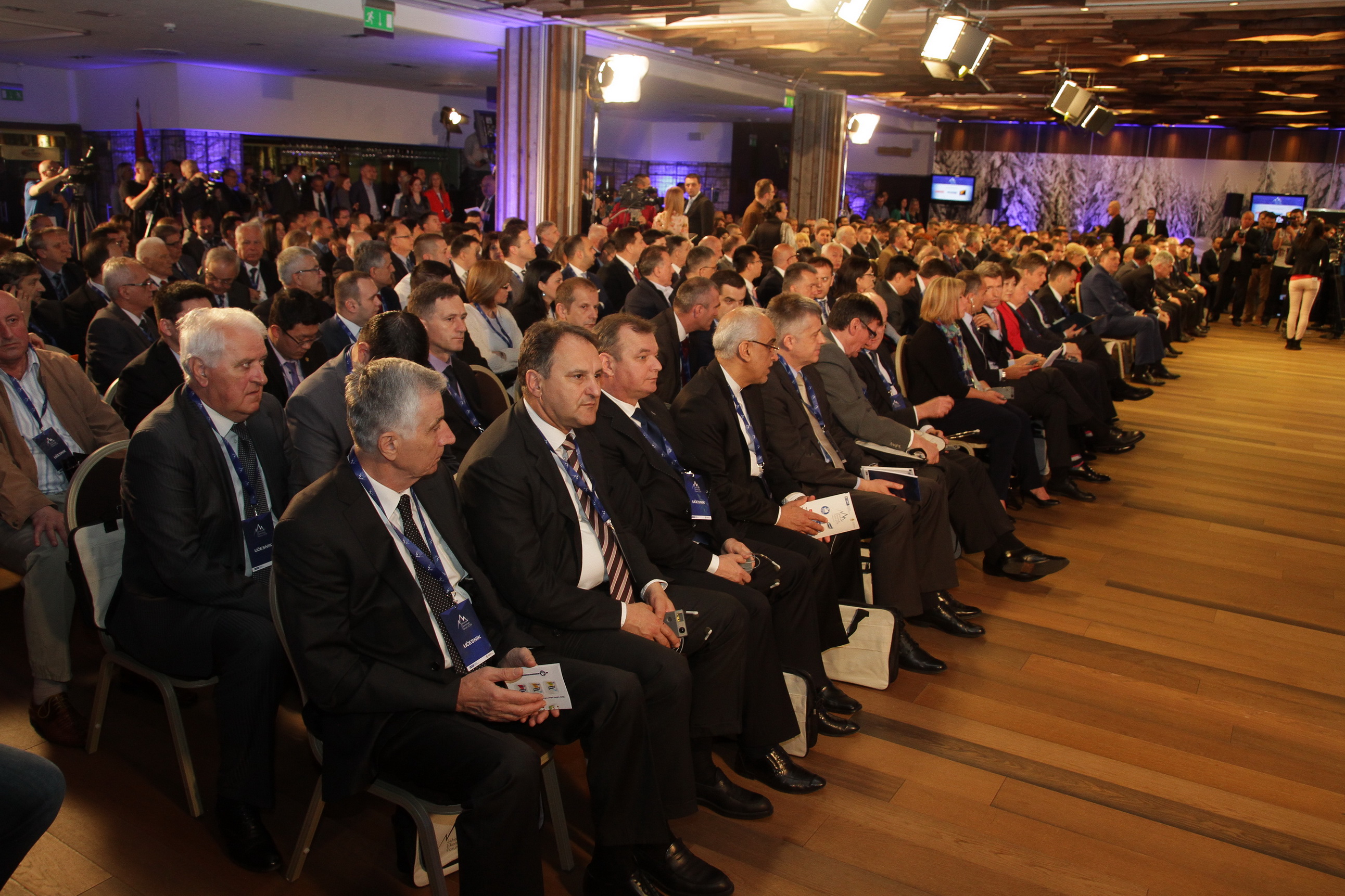 Sarajevo, April 20, 2016/Independent Balkan News Agency
By Mladen Dragojlovic
On the first day of the Jahorina Economic Forum, participants sent the message that RS belongs to the East and the West, and that both sides clearly sees the opportunity for growth and development.
The forum opened its doors on Wednesday in Jahorina Mountain, near Sarajevo, and gathered more than 400 local and foreign economists, businessmen, representatives of executive authorities, politicians, ambassadors and managers with significant international experience.
The most sensitive issue of modern economy was discussed in the plenary session, at which the situation, opportunities and threats for the Western Balkan countries in a multipolar world and the economy was discussed by RS President, Milorad Dodik, BiH Presidency member, Dragan Covic, Russian ambassador in BiH, Peter Ivancov, and Head of EU Delegation in BiH and EU special representative, Lars Gunnar Wigemark.
"It is not an easy task to ensure the development and stability in the political framework of BiH. However, we have, despite those circumstances, succeeded in this task. Regional connectivity is of great importance for the future of all countries in our region, and the story of a stronger regional integration has the full RS support. Joint economic performance and bigger market can make us  more competitive and better-represented in the global market", said in his opening address RS President, Milorad Dodik.
He added that RS is constantly trying to maintain economic growth and it has achieved it, mostly thanks to the dedicated work of its citizens and the government. Dodik emphasized that all in RS are committed to the European path and readily accepted all challenges, regardless of many institutional and non-institutional difficulties and obstacles.
Executive Director of the RS Association of Economists SWOT, Sasa Grabovac, welcomed the participants and guests and thanked them for recognising the importance of economy for the development of society.
"Our desire was to bring together local and foreign experts, public and decision makers in one place, with the aim of creating conditions for future development. Our intention is to exchange experiences, information and ideas about the possibilities of improving our economy, in the context of complex processes that are currently taking place. Your response proves that we succeeded in intent", said the director of the SWOT Association, which organized the Forum.
BiH Presidency member, Dragan Covic, emphasized that BiH must become a part of the modern world.
"The message we are sending is important, we are serious about becoming part of the modern world that is constantly being reorganized. We are a small country and, if we do not know the modern trends, we will have difficulties catching up with rest of the world. There is a lot of transformations that we need to do within the BiH for it to be rationally organized and low-cost in terms of public administration", Covic said after the first panel.