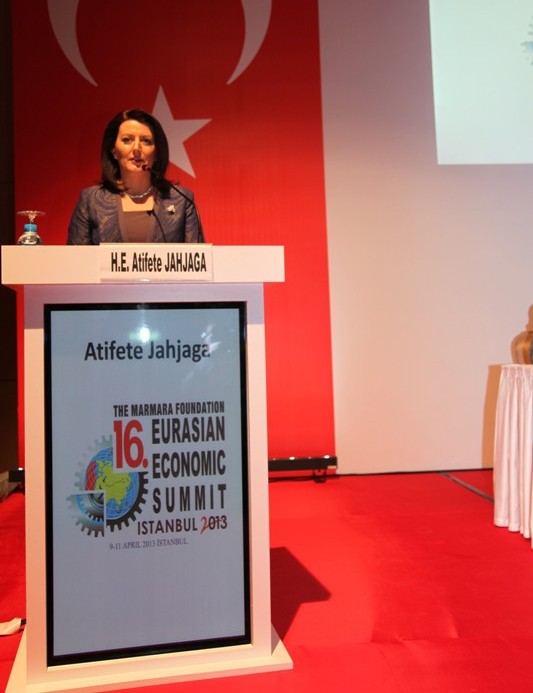 Prishtina 10 April 2013
President of Kosovo Atifete Jahjaga addressed the Eurasian Economic Summit which started today in Istanbul, stating that Kosovo has had considerable progress in establishing its institutions.
"We have committed to structural reforms through the privatization process. We have achieved considerable success in improving the business environment and put in place legislative guarantees and other administrative business procedures for local and international investors," said Jahjaga during the summit.
She stated the work force and natural resources of Kosovo present a remarkable opportunity for development.
"Our development is based on the young work force and our rich mineral resources such as lignite, zinc and lead. In the future these resourced will be exploited by the current and future generations in respect of the principle for sustainable use of consumable resources."
According to her, the Western Balkan countries represented at the Forum are undergoing a reformation process which comes as a result of the need to transform their social and economic systems in order to be part of the global change. /ibna/