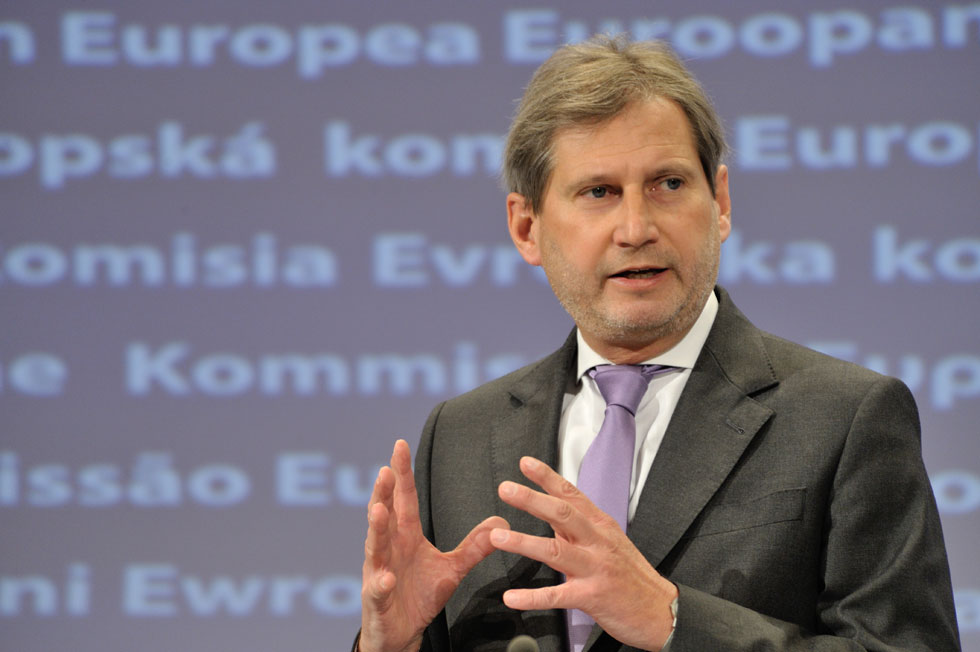 Athens, September 12, 2016/Independent Balkan News Agency
By  Spiros Sideris
Unsatisfactory, "in the highest degree", considers the allocation of refugees from Greece and Italy, as well as from Turkey and Lebanon, the European Union Commissioner for Enlargement and Neighbourhood Policy, Johannes Hahn, as he stated in an interview on the matter on Sunday on public Austrian TV, while noting that those countries that react should also help, as they expect in return the solidary contribution of others to the financing of other sectors.
Past discussion for fines to those countries that react to the refugees distribution quota is not an issue at this time, and since Hungary and Slovakia have recourse to the European Court – for which he is optimistic that it will confirm the position of the EU – the final ruling is needed to be able to have action, Johannes Hahn noted.
The Commissioner for Enlargement supported the continuation of the EU accession negotiations with Turkey, as in his view, the continuation of negotiation is in everyone's interest.
When asked why Brussels is discussing with Ankara the chapters Fundamental Rights and Freedom at this specific time, when there is the harsh tactics of the Turkish leadership against all political opponents – especially after the failed coup attempt in July – Johannes Hahn replied that "one can only then can refer to the situation in Turkey, where he can negotiate on these issues".
In his view, there should first be discussions, followed by their valuation, and then decide if an accession is possible.
Apparently implying that the continuation of accession negotiations with Turkey had been decided a few months ago from all 28 countries of the EU – among them Austria, which now calls for their cessation – Johannes Hahn stated that he now applies what had been decided, in compliance with the agreements of the EU countries.