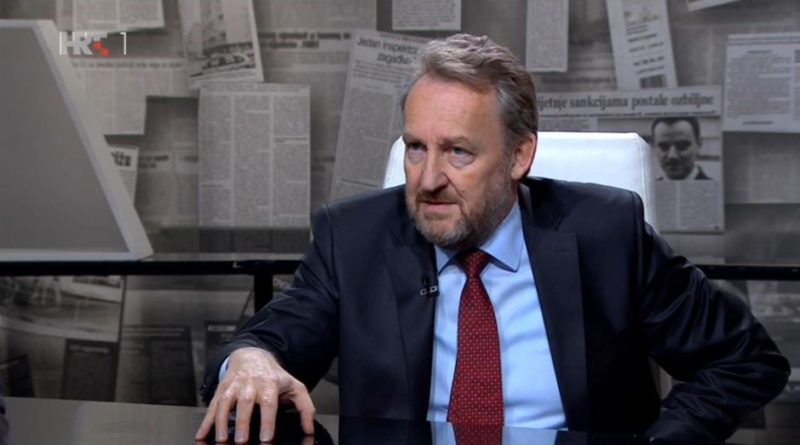 Yet again he was blunt. His interviews are always interesting whether people agree with him or not. Bosniac politician and member of Bosnia and Herzegovina's tripartite Presidency, Bakir Izetbegović spoke to HRT's Sunday talk show Nedjeljom u 2 and to the journalist Aleksandar Stanković.
He expressed his views over the current Brussels meeting (of last week) where he went together the other two BiH Presidency members and about the creation of a Croat entity within Bosnia.
"I wasn't expecting anything significant", Izetbegović said to the show's host. "When the president of the EPP invites you to come, you go. It was naive to expect that we'd resolve the issue in a single meeting if we weren't able to do so over the past 11 years," he added.
When asked about the Croat entity, the Bosniac politician's reply was everything but ambivalent: "Without conflict and war, it can't happen. Because 60% of Croats in Bosnia and Herzegovina live in multi-ethnic communities with Bosniacs. Where would we draw the border of a third entity, a line they couldn't draw in 1993 with the Croatian Defense Council?",  Izetbegović told Stanković.
Although 2018 marks Izetbegović's eighth year in BiH's Presidency, meaning he will be unable to run for another term in the next election, he retains firm beliefs and continues to express them.
In regard to the Pelješac Bridge construction and the political disagreement behind its building and existence, Izetbegović was asked if an official document that would ensure BiH's access to international waters, would be enough for his country to accept the completion of the bridge's construction:
"Of course! A document that will define the border, that will be accepted and ratified as Mr Tuđman and my father had agreed. We want to determine access to the open seas as it is defined in maritime law and under the UN Convention on the Law of the Sea. Nothing more or less than that," was what the Bosniac political figure said and left no doubts over his stance.
Pelješac Bridge's short "history" is quite bumpy; its construction had begun in 2007 but was halted in 2012 only to re-start in late 2017 with the help of EU funds. It stopped in 2012, amid political controversies with neighbouring Bosnia and Herzegovina as well as financial difficulties, that is why the EU decided to give a hand late last year.
The bridge that has divided the public in BiH and Croatia aims at connecting the latter with the southernmost region, the Dubrovnik–Neretva County, while avoiding crossing Bosnia and Herzegovina at the Neum Corridor. However, the BiH leadership questions the future, if maritime borders and their country's access to open seas are not lawfully determined ahead of the completion of the bridge's construction…/IBNA
Photo: HRT