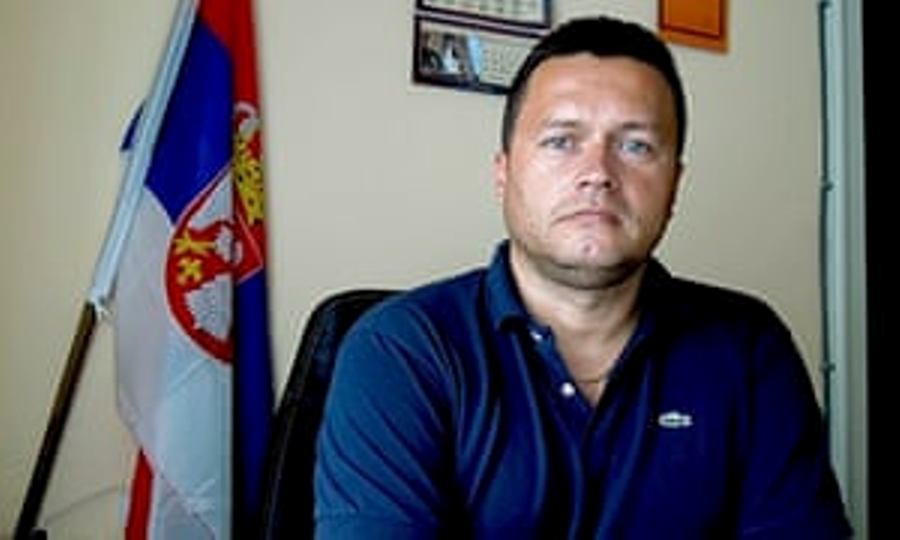 Privatna televizijska mreža N-1 primila je od organizacije koja se naziva "Ratni veterani 1999" pismo od pretećeg sadržaja. U pismu, koje je napisano rukom, iskazane su ozbiljne pretnje po život novinara i njihovih porodica. Takođe se kaže da će zgrada u kojoj je smešten ovaj televizijski kanal biti raznesen. "Imate li porodice? Vi ubijate našu decu i naše unuke i ne razumete da ako dođe do nereda, vaša zgrada će biti prva koja će biti dignuta u vazduh, kao ni činjenicu da možete izgubiti svoje najmilije. Mi, veterani, upozoravamo vas da se ne igrate sa životima drugih zbog toga što su vaši vlastiti životi u našim rukama," kaže se u pretećem pismu.
Predsednik "Udruženja veterana 1999." Željko Vukelić izjavio je za N-1 da je to provokacija i uverava da organizacija, na čijem je čelu, nema ništa sa ovim pismom. Čak je rekao da gleda isključivo N-1 "zato što je to najobjektivnija televizijska mreža".
Televizijska mreža N-1 često je u središtu kritika srpskog političkog rukovodstva i rukovodilaca vladajuće Srpske napredne stranke (SNS). Njihovi novinari su označeni kao "izdajnici", "Soroševi plaćenici", "agenti CIA-e" … Čak je i predsednik Srbije i lider SNS-a Aleksandar Vučić javno napao N-1 nazvavši je "američkom televizijom".
Poslanik SNS-a Milenko Jovanov juče je na Tviteru objavio fotografiju koja prikazuje satelitsku mapu Srbije u vremenskoj prognozi N-1, komentarišući da ova mreža predstavlja Kosovo kao nezavisnu državu. Činjenica je, naravno, da je Kosovo na mapi iste boje kao Srbija, dok isprekidana linija simbolizuje administrativne granice, a ne državne granice, ali ona za Jovanovljeve sledbenike na Tvitteru, koji su se "bacili" na novinare N -1, predstavlja isto što i "sitna slova u ugovoru".
Ovo nije prvi put da su novinari u Srbiji stigmatizovani kao izdajnici, agenti, plaćenici stranaca. Novinari su podjednako trpili i u devedesetim godinama prošlog veka. Svaki put kada bi se totalitarni režim osećao ugroženim, pribegavao je metodama zastrašivanja i terorizma nad medijskim radnicima. Nažalost, ponekad su ti napadi imali tragične posledice.
Ne treba zaboraviti da su osnove za ubistvo novinara Slavka Ćuruvije, 11. aprila 1999. godine, tokom NATO bombardovanja, pripremljene publikacijama koje su ga obeležile kao izdajicu nacije, jer je pet dana prije njegovog ubistva, list Politika Ekspres objavio članak pod naslovom "Ćuruvija dočekao bombe" ./ IBNA