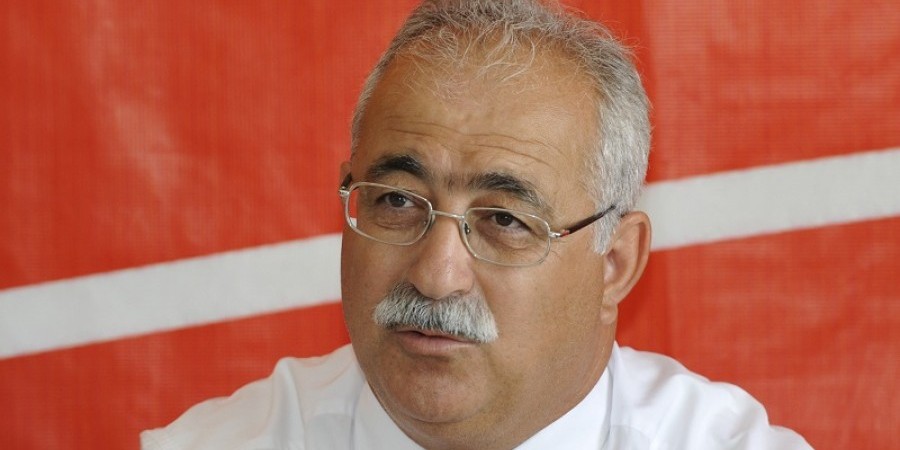 Nicosia, April 19, 2016/Independent Balkan News Agency
By Kyriacos Kyriacou
Turkish Cypriot Leader of the so called 'United Cyprus Party (BKP)' Izzet Izcan has argued that Turkey's demand for granting 26,000 new 'citizenships' in the occupied North areas of Cyprus "will blow up" the negotiating process with the Greek Cypriot side, as reported by Turkish Cypriot daily Kibris on Monday.
Izcan stated that the granting of the citizenships acts as a precondition of the signing of the economic 'protocol' for the years 2016-2018 between Turkey and the occupation regime.
"Significant progress was achieved at the negotiating table while the population issue and some other chapters were also closed," Izcan was quoted as saying.
"The negotiation table is not a blackboard. This demand will lead the negotiation process to a deadlock," Izcan stated, also adding that Turkey's demand for granting 'new citizenships' will dynamite a chapter for which an agreement was reached.
"The correct stance would be to oppose this and struggle against this. New citizenships will blow up not only the Cyprus negotiation process but also the Turkish Cypriot's political will," affirmed Izcan.
He also stressed that that if the newly established 'government' "gives in to Turkey's impositions and if it betrays again its own people then they, as well as their children, should have to pay a high cost for this.
"This is a project for the demolition of the community," stated Izcan.
Cyprus has been divided since 1974 when Turkey invaded and occupied its northern third. UN-led talks resumed in May last year aiming to reunite the island under a federal roof.