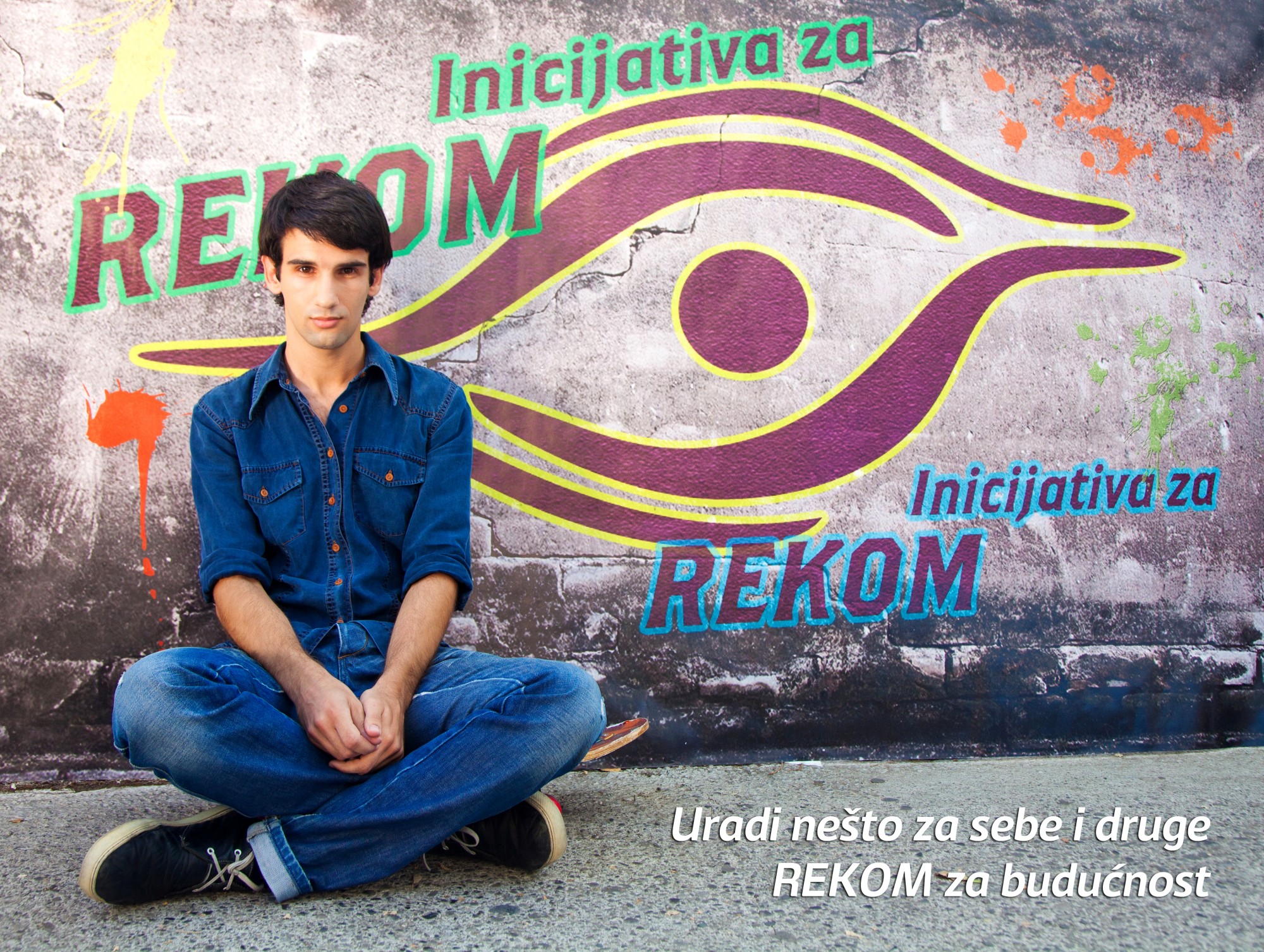 Croatia's former President Ivo Josipović sent a letter to the present president of the country, Kolinda Grabar Kitarović, appealing to her to support the RECOM initiative.
The letter reads as follows:
Honourable Madam President of the Republic of Croatia,
The time of the aggression on the Republic of Croatia and the Homeland War brought great suffering of our citizens. The fates of almost two thousand people still remain unknown. Unfortunately, the efforts to discover and punish the perpetrators of the crimes, and to discover the fates of the missing and give each of them a dignified burial, have brought only partial results.
I am taking the liberty to draw your attention to the fact that, alongside and in addition to the efforts of state authorities to punish war crimes perpetrators and resolve the issue of the fate of missing persons, the RECOM Initiative has been active for several years now. At the time of my presidential mandate, I supported this initiative, together with other presidents and prime ministers from the newly formed states in the region. Prominent experts have participated in this initiative, and my own Envoy was Prof. Zlata Đurđević PhD from the Faculty of Law in Zagreb. Thanks to the work of these experts, many criticisms of the RECOM Statute have been successfully addressed, so I believe that sound foundations have been laid for the continuation of RECOM's noble mission.
It is my suggestion that you too, as the President of the Republic of Croatia, be involved in the Initiative for RECOM. This would position Croatia as a leader in the region as regards dealing with the past, and solving the painful humanitarian issues that burden internal and international relations. In particular, establishing the fate of the missing persons is an important part of the humane policy that Croatia has been spearheading in relation to the victims of war.
I am at your disposal for any further information. Respectfully,
Ivo Josipović
President of the Republic of Croatia 2010-2015
The RECOM initiative
The Regional Commission (RECOM) initiative is an essential part of the Humanitarian Law Center's (HLC) work, a non-governmental organisation established in 1992 with offices in Belgrade and Pristina. It "aims to assist the successor states of the former Yugoslavia establish the rule of law and come to terms with the large-scale human rights abuses committed during armed conflicts in Croatia, Bosnia and Herzegovina, and Kosovo in particular, prevent the recurrence of such crimes, ensure perpetrators of war crimes are brought to justice and promote the cause of justice", as the HLC site reads.
RECOM itself "is a regional commission for the establishment of facts about war crimes and other serious violations of human rights committed in the former Yugoslavia from January 1, 1991 until December 31, 2001. The Initiative for RECOM advocates for the establishment of RECOM", recom.link says.
In March 2018, the coalition had published its second public policy brief titled "How the European Union can contribute to the reconciliation of the post-Yugoslav countries" where it recommended to Croatia and Serbia, europeanwesternbalkans.com had reported "to sign a bilateral agreement on the prosecution of war crimes based on the defendants' whereabouts, which would supercede current Serbian law on universal jurisdiction, as well as the Croatian law on the invalidity of legal acts of the Republic of Serbia. Coalition also appeals to the BiH Presidency to abandon the principle of territorial jurisdiction and to accept the standard through which each of the states should judge its own citizens."
Moreover, it said that the Coalition "urges the leaders of all post-Yugoslav countries to sign a declaration on the establishment of RECOM at the Berlin Process summit in 2018, and thus give a political promise that the institutions of their countries will initiate a procedure for the founding of a joint regional commission for the establishment of facts about war crimes and other serious violations of human rights committed in the former Yugoslavia from January 1, 1991 until December 31, 2001. It particularly appeals to the leaders of Croatia, Slovenia and the Serb and Croat members of the BiH Presidency to join other leaders of post-Yugoslav countries, who have already expressed their willingness by appointing an envoy tasked with the writing of a draft declaration on the establishment of RECOM."….. / IBNA