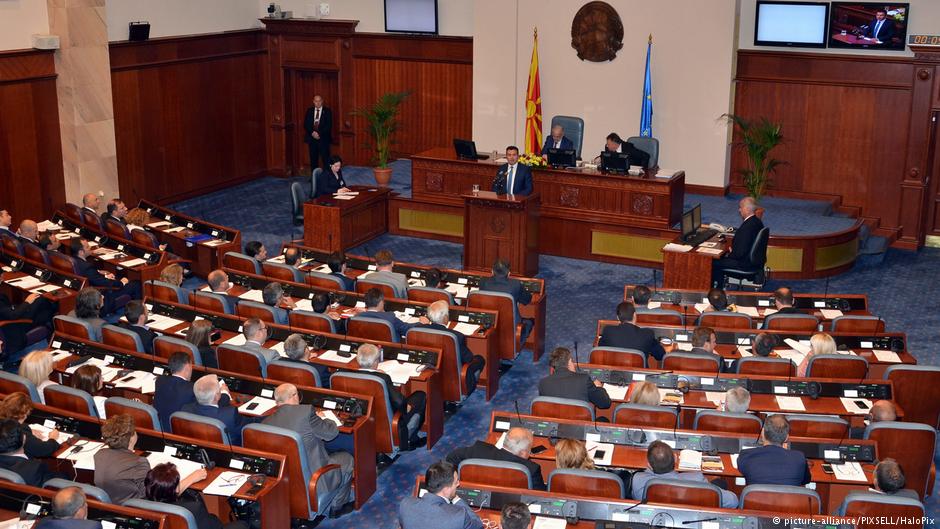 The President of FYROM, George Ivanov decided not to enact the on languages, which enables a wider use of the Albanian language.
According to the president, the law was discriminatory against other non majority communities, as it favors the Albanian community. The president also said that the aim of this law was for political parties in power to gain credit.
The government reacted by saying that this law is not against the Constitution and that it guarantees equality for everyone.
Representative of BDI, Arber Ademi told IBNA that Ivanov's decision was expected, because he was against the Ohrid Agreement too.
"This bill is not at all anti-constitutional. It reflects the reality in the country. Equality between Albanians and Macedonians is the only solution in the country in order to strengthen a cohesive and equal society", deputy minister of Education, Ademi said.
VMRO-DPMNE was against this law, while one of its MPs has taken this law to the Constitutional Court to abolish it, stressing that this law discriminates other communities.
Elka Jaceva-Ulcar, professor at the Institute of Macedonian Language says that this is a problematic law, as it doesn't reflect the reality in the country.
"This law will also raise another problem: which language will be used for international communications. This law is being artificially imposed on us", says Professor Elka Jaceva-Ulcar says.
The law on languages will come back to parliament in 20 days for a fresh voting and after this, based on the Constitution, President Ivanov is obliged to decree it. /balkaneu.com/