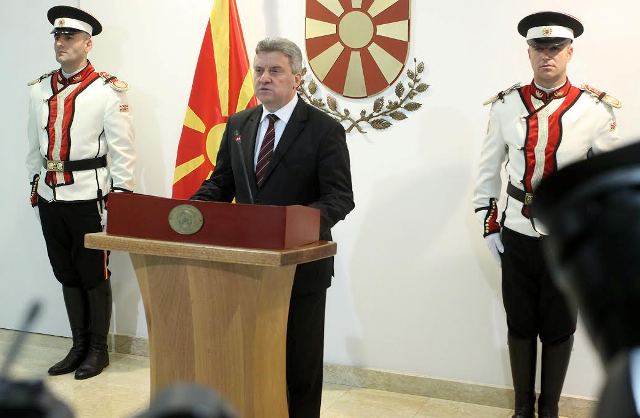 Skopje, 30 May 2016/Independent Balkan News Agency
By Naser Pajaziti
The decision to withdraw the decision for amnesty benefiting 22 out of 56 people, granted by president George Ivanov a month ago, continues to spark debates. Through a constitutional decree, Ivanov decided to grant amnesty for 56 politicians, officials and business people who are suspected of their involvement in criminal and corrupt activities.  Ivanov said that he took this decision to take the country out of the deep political crisis.
In parliament, Macedonian opposition has demanded a vote of non-confidence for Ivanov. But this will be difficult to be achieved, as the opposition doesn't have 83 votes or 2/3 of the votes to take this request to the Constitutional Court, which could remove president Ivanov from his post. Party in power, VMRO-DPMNE, which has around 60 MPs in a parliament of 123 seats, said that it doesn't support the motion.
The Macedonian opposition is asking for Ivanov to abolish the full amnesty decision.
The US and EU embassy have demanded for the amnesty to be abolished, in order to give way to the work of the Special Prosecution, which is investigating the wiretapping affair, which incriminates state officials for unlawful and corruption acts.
EU Enlargement Commissioner, Johannes Hahn says that: "The decision to partially abolish the amnesty is not enough. A comprehensive solution is needed."
Professor of constitutional law, Osman Kadriu says that Ivanov's decisions are outrageous and anti-constitutional. "His decisions have political scopes and he's clear that he's violating the Constitution with this. He must immediately annul the amnesty for 56 politicians in order to enable Constitutional Court to continue its inquiries", Prof. Dr. Osman Kadriu said.
With this amnesty, president Ivanov blocked the work of the Special Prosecution in all the cases that it was investigating. /balkaneu.com/