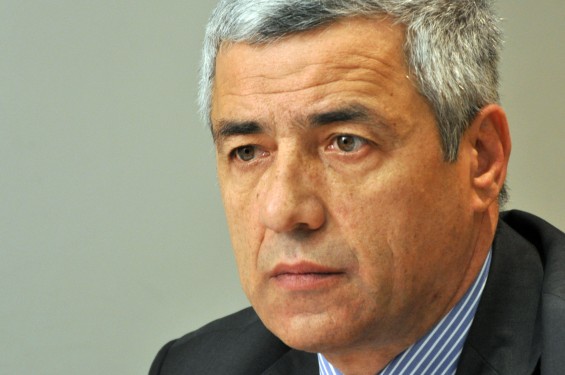 Belgrade, January 28, 2016/Independent Balkan News Agency
By Milos Mitrovic
Transferring Kosovo Serbs leader Oliver Ivanovic from house arrest into prison Serbia and Serbian people consider as the fist in the face of our country and our people, Director of the Office for Kosovo and Metohija Marko Djuric said today. "When we believed that the judiciary in Kosovo and Metohija could not be at a lower level, the torture of political prisoner Oliver Ivanovic got an unimaginable turnover with his repeated and unprovoked placement into dungeon", Djuric said.
Earlier today Ivanovic, head of the Civic Initiative SDP, has been removed from house arrest into the detention unit in KosovskaMitrovica, his lawyer NebojsaVlajic told Radio Belgrade. "For the first time the Court of Appeal in Pristina has demonstrated that it is capable to work efficiently, but only in the case when they have to make the decision at the expense of Oliver Ivanovic", Vlajic said.
Ivanovic has spent four months in house arrest. Last week, the European Union Rule of Law Mission (EULEX) panel in Pristina sentenced Ivanovic to nine years in prison for the alleged war crimes.
Civic Initiative SDP announced a protest in KosovskaMitrovica for tomorrow.
Due to the alleged crimes against civilians in 1999, Ivanovic was initially arrested in January 2014. Last August he started a hunger strike because court refused to release him on bail. On August 14 he was transferred to the hospital in KosovskaMitrovica.
After Ivanovic was sentenced, Serbian Deputy PM RasimLjajic said that Serbian government would try to internationalize the problem. "I cannot find any link between him (Ivanovic) and crimes as well as with such Draconian punishment", Ljajic said. He added that Serbia did it best to help Ivanovic, explaining however that Belgrade's capacities have been limited in that regard.