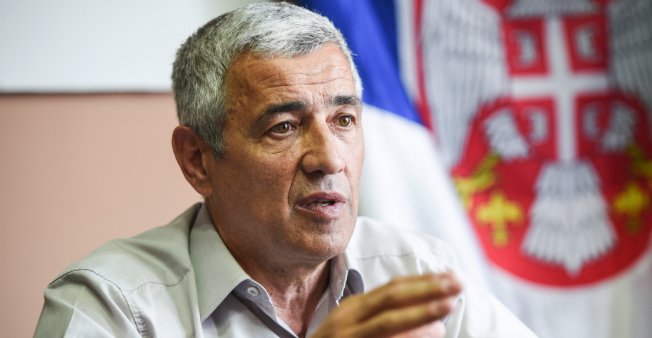 Kosovo president Hashim Thaçi has told Bulgaria's prime minister that his country will not allow the January 16 murder of Kosovo Serb politician Oliver Ivanović (photo) to bar its goals of normalising relations with Serbia.
This is according to a Bulgarian government statement on January 17 following a telephone conversation between Prime Minister Boiko Borissov and Thaçi.
Borissov severely condemned the murder and expressed his condolences, the Bulgarian government statement said.
The Bulgarian Prime Minister expressed hope that the tragic case will not prevent the normalization of relations between Priština and Belgrade, and insisted on the Kosovo head of state's personal commitment to resuming the dialogue.
"In Strasbourg, the topic of integration of the Western Balkans is a priority. I told the Members of the European Parliament our reasons why the countries in the region deserve a European perspective, but efforts must be made by everyone," Borissov said.
On the morning of January 17, Borissov – whose country currently holds the rotating Presidency of the Council of the EU – addressed the European Parliament, underlining his country's call for the EU to provide a clear European perspective to the Western Balkans.
"I also count on your help that the Kosovo Mitrovica case does not deviate us from the big goal," Borissov said, calling for active efforts to solve the murder.
Thaçi underlined that law enforcement authorities in Kosovo will do their best to find those responsible for the murder of Ivanović.
"We will not allow this incident to deviate us from our goal of normalising our relations with Serbia," Thaçi said./IBNA