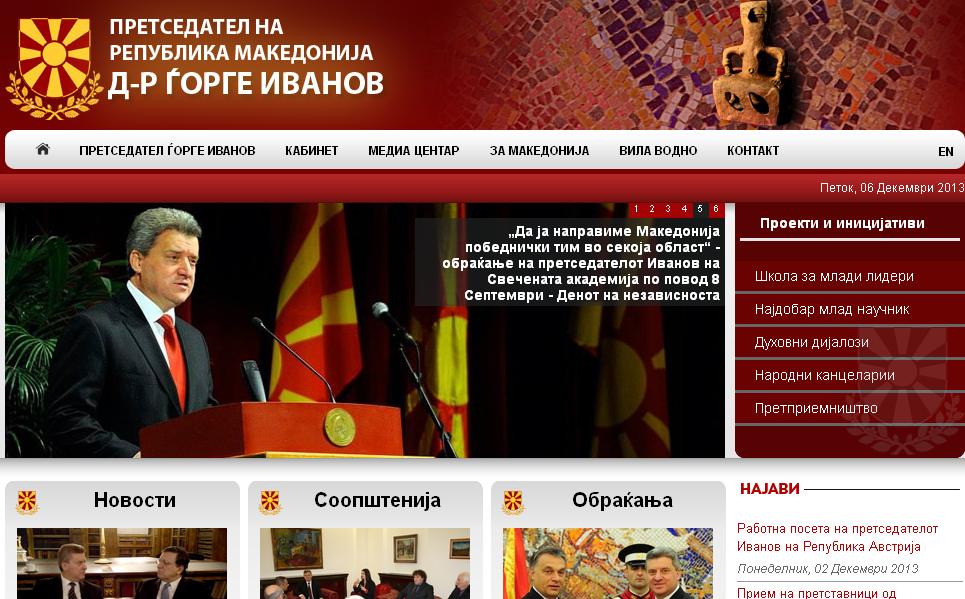 Skopje, December 6, 2013
President of FYROM, George Ivanov has not applied the Albanian language during his 4 year term in office as a president.
Ivanov is now in the last months of his term as president, as presidential elections are set to take place in March 2014.
Although he was an elected president by the people of the country, including Albanians, for 4 years in a row he hasn't applied and used Albanian language in the official webpage and communication with Albanian media.
Two years ago, an Albanian spokesman left and he was not replaced.
The cabinet of president Ivanov has avoided several times questions as to why Albanian language is not used in the official informative portal of the president.
Nominated by VMRO-DPMNE, Ivanov is expected to rerun for a second term in office. Recently he has been a target of criticism in relation to the representation of Albanians in his institution, where there's only a symbolic percentage. For 4 years in a row, Albanian media in Skopje have written on the issue of the use of Albanian language and representation of Albanians, but such discriminating situation has never improved. /ibna/