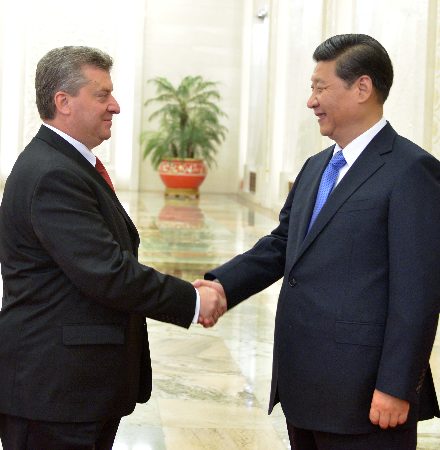 Skopje, October 22, 2013
President of the country, George Ivanov, accompanied by ministers of the government cabinet are participating in an official visit to China.
The high state delegation from Skopje will stay in Beijing and Shanghai until October 25 to hold meetings of a high level for the strengthening of cooperation between the two countries. Part of the government delegation is the Interior Minister, Gordana Jankulovska, Health Minister, Nikola Todorov and other government senior officials.
In a speech in Beijing on the occasion of the 20th anniversary of the establishment of relations between the two countries, president of FYROM, George Ivanov said that FYROM and China have excellent relations today in the political and economic domain and that these relations have the tendency to strengthen and intensify in several domains. He stressed this after a meeting that he had with the Chinese president, Si Xhinpineg.
The Chinese president said that there would be cooperation with FYROM in projects concerning construction and infrastructure, agriculture and other sectors in order to boost up relations between the two countries. /ibna/