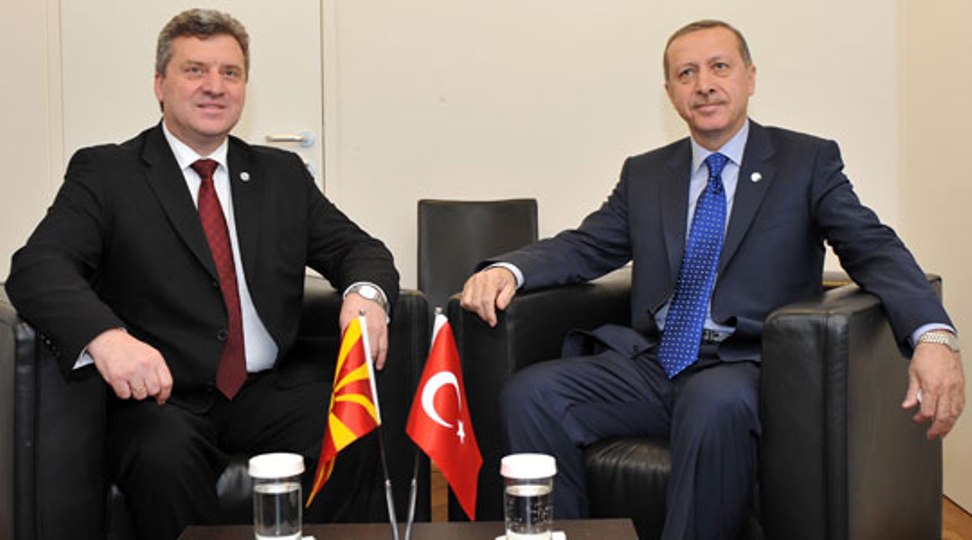 Unblocking of the integration processes is key for the long-term stability, security and progress of the entire region. We expect constructive support, assistance and open lobbying for Macedonia's membership in the Alliance by our friends – NATO members, said President Gjorge Ivanov after Tuesday's meeting in Ankara with Turkish counterpart Recep Tayyip Erdogan, according Ivanov's office.
Ivanov said the NATO membership invitation would represent an additional incentive for the national reform processes and a positive example in the region, the President's Office said in a press release.
The President thanked Turkey for its principled position in the name dispute.
"The sovereign self-determination right of a country, guaranteed by the UN Charter, should not be denied by any state in the 21st century. The name differences should be settled within the UN and the framework defined by the UN Charter, UN Security Council resolutions, the Interim Accord and the 2011 ruling of the International Court of Justice. Touching upon issues such as identity, language and Macedonia's Constitution fails to contribute, but on the contrary, hinders the process of finding a solution. I am pleased that President Erdogan has voiced complete understanding for our positions on this topic and takes Macedonia's side," said Ivanov, who is paying an official visit to Turkey.
President Erdogan reiterated Turkey's support to fYRO Macedonia's NATO integration and reaffirmed the principled position regarding the use of its constitutional name.
"We were the first to recognize Macedonia's constitutional name. Our current position is the same as then. We are not budging left or right. Turkey has never used a double-sided game in diplomacy. We will die with the decision rather than retract it," added Erdogan.
Interlocutors also agreed on the necessity to intensify cooperation in the fight against terrorism, exchanged opinions on domestic political developments, regional and international issues./IBNA