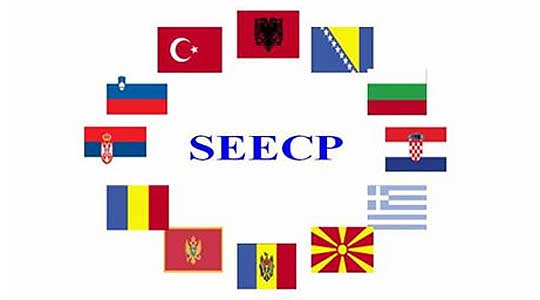 Skopje, May 17, 2013
The President of FYR Macedonia, George Ivanov will be the host of the Summit of the 16 heads of states and governments of the participating countries in South Eastern Europe Cooperation Process which will be held on June 1 in Ohrid.
The cabinet of president Ivanov has not yet confirmed the participation of the President of Kosovo, Atifete Jahjaga or Prime Minister Hashim Thaçi. Meanwhile, the President of Serbia, Tomislav Nikolic and the chairman of the General Assembly of the UNO, the Serb diplomat, Vuk Jeremic, has been confirmed.
This summit will focus on topics of regional cooperation and dialogue for partnerships and good neighboring relations in Southeastern Europe, but also on the reduction of risks from catastrophes and the adaption to climate changes.
So far, participation has been confirmed by the President of Albania, Bujar Nishani, the President of Bulgaria, Rosen Plevneliev, the Croatian President, Ivo Josipovic, the Romanian President, Trajan Basescu, the Serbian President Tomislav Nikolic, the Slovenian President, Borut Pahor, the President of the Council of Bosnia and Herzegovina, Nebojsha Radmanovic and the Turkish Foreign Minister, Ahmet Davutoglu. High representatives of the UNO and European Union have also been invited in this summit. Meanwhile, the Greek President, Carolos Papulias has confirmed his non participation. /ibna/