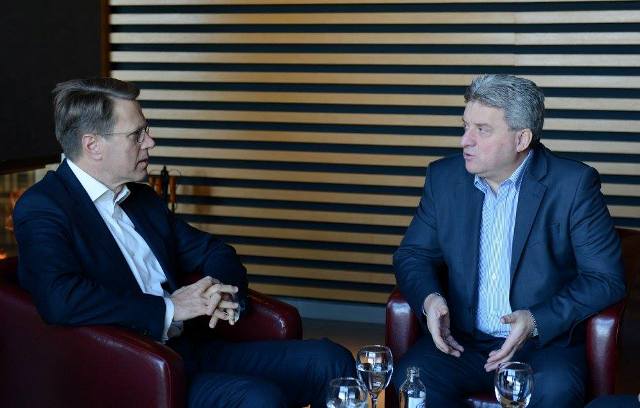 European integration, the crisis with the refugees and the 11 December elections have been topics of discussion in a meeting between the president of the country, George Ivanov and EU ambassador, Samuel Zbogar.
President Ivanov has demanded a new approach of the EU toward his country, saying that the approach shown so far has not been productive and has resulted in retrograde political processes.
As far as the refugee crisis is concerned, Ivanov has not excluded a new wave of refugees and the possibility of more threats against security as a result of the violent extremism.
"In spite of the domestic crisis, Macedonia has shown that it has stable institutions and a proactive approach to face the refugee crisis. You cannot secure your borders, if you don't secure the corridors of the countries which are not part of the EU. Macedonia needs help in order to help you", said Ivanov.
Meanwhile, the EU ambassador has not commented the meeting with president Ivanov. /balkaneu.com/