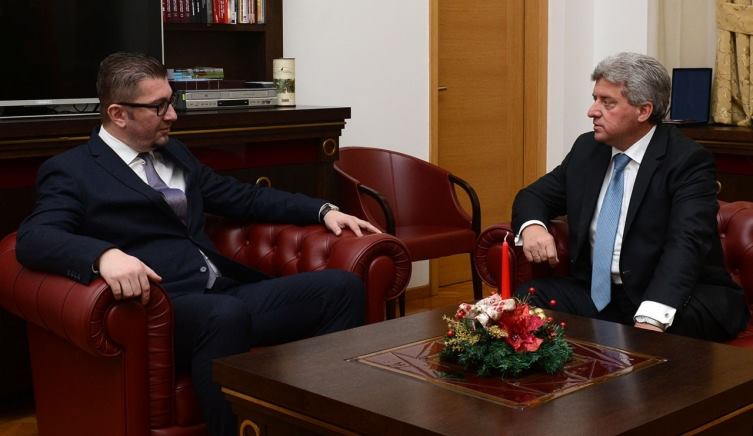 "I can not stand for the new proposal until it will accept in writing all that it has been discussing in the meetings between the two sides on the name issue," president Gjorge Ivanov said after the end of the leaders meeting where Prime Minister Zaev informed about the new proposal "Republic of Ilinden Macedonia".
"We need to have access to knowing which issues are being discussed. The process needs to be developed within the framework of the UN", Ivanov said.
VMRO-DPMNE leader Hristijan Mickoski said he would not support the change of the Constitution and the change of the constitutional name.
"The whole process has been developed in secret, threatened the national interests of the state, the goal is the same for NATO and EU accession, but the trajectory is different. This proposal will be presented to the party bodies, "Mickoski said.
Prime Minister Zoran Zaev stressed today in Skopje that the new name proposal is Republic of Ilinden Macedonia ", which could be a compromise and name with erga omnes, without endangering identity and language. / IBNA