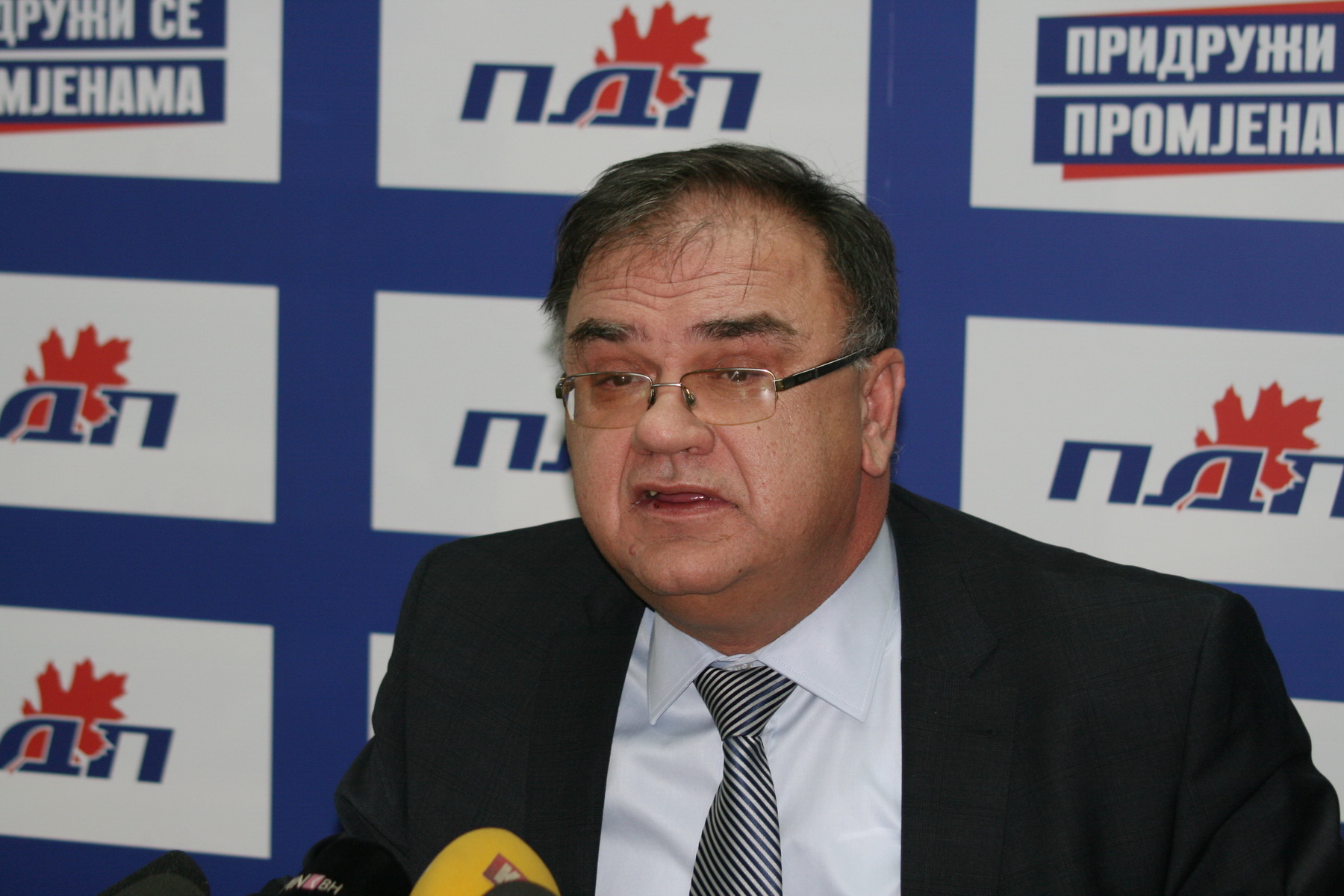 Banja Luka, January 30, 2015/ Independent Balkan News Agency
By Mladen Dragojlovic
BiH Presidency chairman, Mladen Ivanic, said on Friday in Banja Luka that the contract for the exportation of BiH weapon to Ukraine is harmful for BiH and can cause a large scale of problems in its relations with Russia.
"It will bring under question the delivery of Russian natural gas to BiH, the free studies of about 70 students from BiH in Russia, and large scale of contracts, which farmers from the whole BiH have with Russian companies. It is not worthy to bring all of this in question. I understand the interest of exporters but the value of the contract is too small to jeopardise such big interests of the BiH as a state in relations with Russia", said Ivanic on press conference.
He added that former BiH minister of Foreign Trade, Boris Tucic, who resigned because he didn't want to put his signature on the contract, acted as a "moral freek and political coward" because with his resignation he transferred responsibility on other officials. Now, Tucic deputy Ermina Salkicevic Dizdarevic is the person responsible to decide on the final go ahead with this contract.
"I offered to Tucic to ask  BiH Presidency opinion in this case and that I will never give my compliance for the contract. The Presidency doesn't have any competence to decide about foreign trade contracts, but can express its opinion. In that case, he could have Presidency disagreement as  a formal reason not to sign the contract. He didn't want to do that, and now it was done by his deputy. I spoke with the other two members of the Presidency, Dragan Covic and Bakir Izetbegovic, to put this question in the agenda for a future meetings, but they didn't want to discuss about it", Ivanic said.
On Thursday, Russia called BiH not to sell weapon to Ukraine. Russian ministry of Foreign Affairs spokesperson, Alexander Lukashevich, said that such intentions cannot bring about anything else but condemnation and dilemma, in as much as such deliveries are planned by a country that itself felt the horrors of the 1992-95 civil war.
"We urge the BiH authorities to give up on their intention to deliver ammunition to Kiev. Those plans go against international norms, the obligations towards the OSCE specifically within the Forum for Security Co-operation. Such a move by Bosnia and Herzegovina, especially at the time when fighting is escalating in the southeast, cannot contribute to a peaceful solution in the region and can only lead to more pointless casualties among the civilians", Lukashevich stressed.
The contract to export BiH weapons to Ukraine was signed by two BiH enterprises, which produce ammunition and other military products. All exports, according to the law, must have the go ahead of the ministry of security and ministry of Foreign Trade.
The companies' managements announced that, in case the contract worth USD 10 million fails, they will file a lawsuit against the officials responsible.