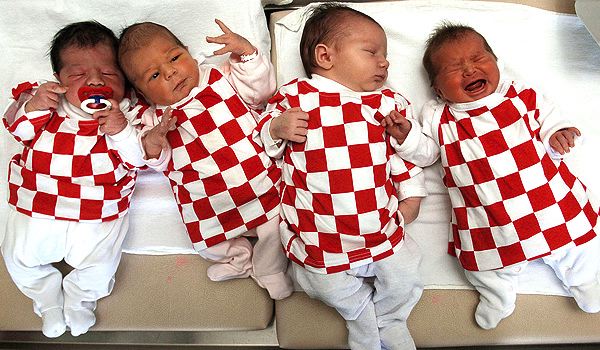 By Natasa Radic – Zagreb
Central Bureau of Statistics released the new results of the 2011 census. This time the results dealt with the highest level of completed education, literacy, computer literacy, and the most common names.
Croatia has 32,302 illiterate people, or 0.8 percent. Most of them were in the age group of 75 years and above.
This is the fourth part of the cenzus results. Two weeks ago, the results have portrayed a picture of Croatian families concluding that Croatia is getting older, Croatians give birth to fewer children, and the people decide more and more not to get married. Director of the Institute, Marko Kristof said at the press conference:
-The total number of families since 1991. has been decreased. Proportion of childless couples grow – from 24.8 percent to 28.6 percent. The share of couples with children is decreasing, too, and there is a growing proportion of mothers and fathers with children.
Although the number of divorces and the number of partnerships increase, marriage is still a community where there are more than half of the adult Croatian population and around 88 percent of the nearly 800,000 children under the age of 18 years grow up with both parents.
Compared to the EU average, and especially the northern countries, Croatian society is still a traditional society. However, these data show a slight trend of abandoning the traditional ways of life – said Dr. Andjelko Akrap, Head of the Department of Demography at the Zagreb Faculty of Economics to Jutarnji list.
The census showed that 52 percent of the population lives in marriage, to 2.7 percent out of wedlock, and only 0.004 percent – more precisely 140 people – 70 women and 70 men – said they live in the homosexual community.
-The share of divorced certainly grows in the period since the previous census, so since 2001. it has risen by a quarter: in 2001 there have been 60 divorces per 1000 married people and now it is 74 per 1000. The increase is significant, but these numbers are still significantly lower than the EU average – says Dr. Akrap.
The new census results also showed that the most common names in Croatia are Ivan and Marija, and the most widespread last names are Horvat, Kovacic, Babic and Maric.