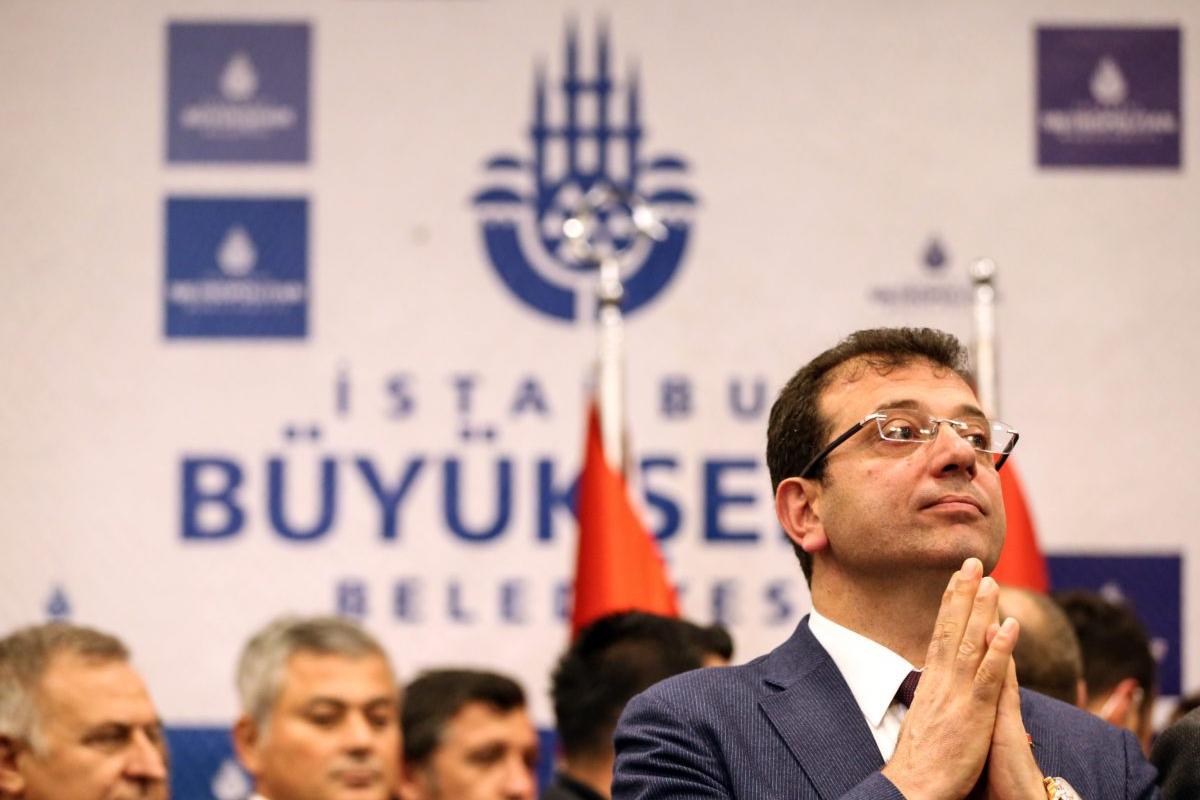 Now the battle is judicial
"It is now our turn to serve this 16-million people city full of history", said Ekrem Imamoglu, as soon as he arrived at Istanbul's mayor's palace for the handing over ceremony by current Mayor, Mevlut Uysal. This fact is seen as a rectification of the defeat of Recep Tayyip Erdogan in Istanbul, after his executives had asked for a re-counting of the ballots, which however did not change the result.
Seventeen days after the municipal elections in Turkey, Ekrem Imamoglu is definitely the new mayor of the city, as it emerged from the new count of the votes.
Imamoglu initially went to the city's electoral council to receive the certificate of his election to the self-governance of the largest city in Turkey.
Heads were turned by the fact, given that the invitation of the Istanbul Council came a day after the AKP ruling party demanded a resumption of the election process in Istanbul, challenging the validity of the count. Now the Supreme Election Council is expected to consider the AKP appeal.
According to official figures, however, the latest count gives Ekrem Imamoglu 13781 more votes than his rival, former Prime Minister Binali Yildizim.
However, Imamoglu is waiting for the decision of the Supreme Election Council and in his statements he said we are waiting for some decisions. But our consciousness is pure.
The date of the examinations of the Istanbul municipal elections held on 31 March has not been announced, and until yesterday the election winner had not been anointed.
If the Supreme Electoral Council does not accept the AKP's request, Imamoglu will rule the city of Istanbul, following the rule of the Islamic movement of Recep Tayyip Erdogan, which has ruled the city since 1994. If the elections are canceled, then the 10 million voters in Istanbul will vote again on 2 June.
49-year-old Imamoglu was born in Trabzon and studied Business Administration at the University of Istanbul, and holds a Masters degree in Human Resources and Management from the same higher education institution. He started his career in a family-owned construction and contracting firm in 1992, becoming the president of this company.
In 2009 he became head of the CHP in Beylikduzu, Istanbul, where he has been living since 1991 and was elected mayor in the previous municipal elections, on 30 March 2014.
In December 2018 he received CHP's nomination to claim the Istanbul City Hall. At the beginning, he was seen as an unlikely winner, but with his low profile and communicative ability he managed to "take" Istanbul./ibna