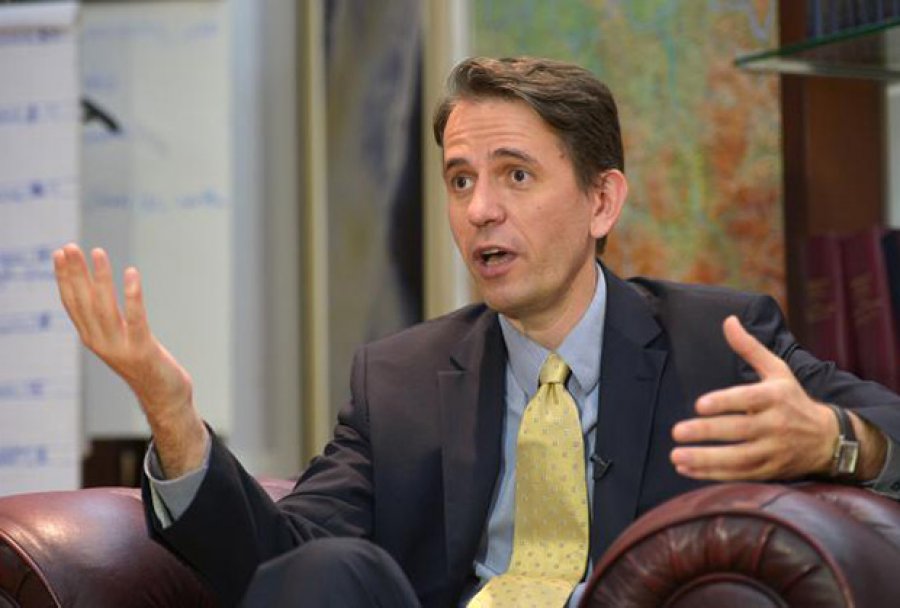 Belgrade, April 26, 2016/Independent Balkan News Agency
By Milos Mitrovic
We think that Vucic is completely incapable, he is not able to resolve one single problem in Serbia and he is the center of corruption and delusions. Any government he is to create should fall as soon as possible because that would be in the interest of the citizens, says Sasa Radulovic, leader of the opposition group "It's enough" which is considered as a special kind of winner of general elections held on Sunday.
Namely, Radulovic, former Economy Minister in Aleksandar Vucic's government, succeeded to pass the five percent threshold and enter the parliament with his new reformist group supported mostly by urban and educated voters. "It's enough" scored 6,03 percent of the votes, which is 16 members of parliament out of 250. At the same time, old pro-European groups which are also opposed to Vucic's winning Serbian Progressive Party (SNS), such as Democratic Party (DS) have lost the significant parts of their electorates and found themselves on the edge of the threshold.
In the interview to Blic daily, Radulovic stressed that Vucic, despite SNS has won the elections, has not fulfilled his own expectations. "He will have less than 100 members of parliament, therefore he would be pretty vulnerable with regard to his coalition partners", he said. SNS gained 131 members of parliament but more than 30 belong to its coalition partners, such as Party of United Pensioners. In previous elections in 2014 SNS and their partners gained 156 members of parliament.
"Vucic is loser in this elections despite the high percent of the votes his coalition has scored. We have achieved the result in accordance with our expectations and this was not surprise for us. We are satisfied. But this is just the beginning… You will see how the serious opposition in the parliament looks like".
Considering coalitions in municipal level – local elections were held simultaneously with provincial in Vojvodina and general elections – Radulovic underlined that any kind of cooperation of his group with SNS is excluded. "We took principled position on coalitions. It's preamble says that we don't want to have anything with the progressives", Sasa Radulovic explains.
He also says that other groups which would be ready to cooperate with SNS cannot be the partners of "It's enough". "Whoever coquettes with Vucic is unacceptable partner to us in any level", Radulovic emphasized.
In 2017 Serbia will face new challenge – presidential elections. But Radulovic says he is not going to run. "However, we have some people that may be good candidates and they are not the members of any party. We need that kind of president".