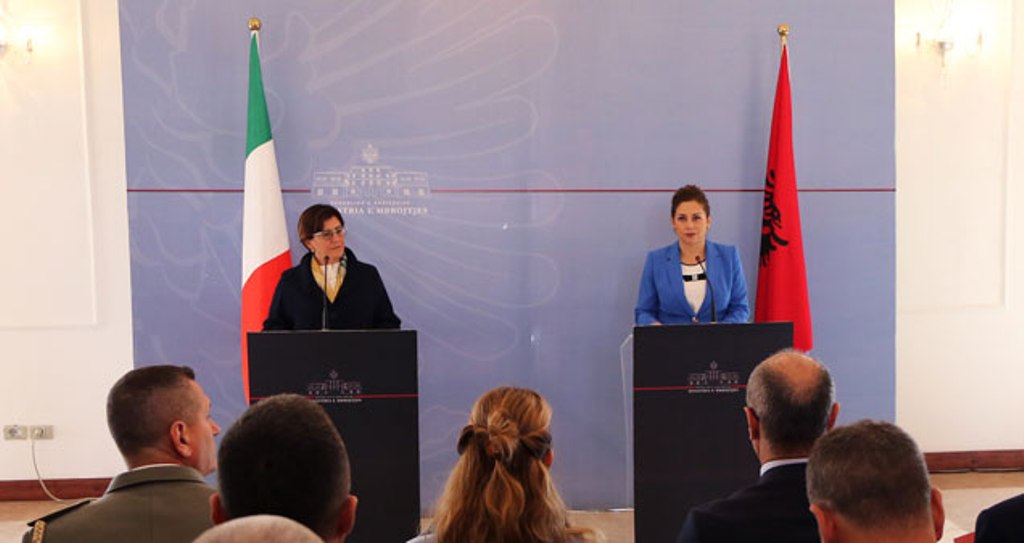 Italy continues to offer its support for Albania's EU integration process and also the reforms that Albania is taking as part of the launch of the EU accession talks. This message was sent from Tirana by the Italian Defence minister, Elisabetta Trenta who is on an official visit to Tirana.
During the joint press conference, the Albanian Defence minister, Olta Xhacka said that Italy is one of Albania's most loyal allies and also one of the biggest supporters of the country's integration process in the European Union.
Xhacka has also confirmed for her Italian counterpart the readiness of the Albanian authorities to continue with their participation in joint NATO operations and missions.
"This year alone we have doubled our military presence in Resolute Support Mission in Afghanistan. Our ships work on a daily basis to rescue innocent people in the Aegean Sea. We discussed about the presence of our troops in the KFOR mission in Kosovo, which goes to show our desire for peace, stability and cooperation in the region", Xhacka said during the press conference. /ibna/