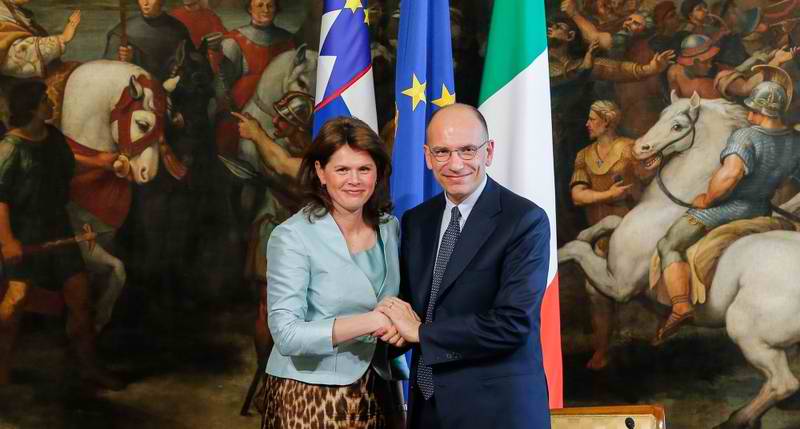 Italian Prime Minister Enrico Letta said after meeting his Slovenian counterpart Alenka Bratušek in Rome on Wednesday that Italy was very interested in the privatisation process in Slovenia. He said he would strive to get Italy involved in the process, especially in the aviation, postal services and banking sectors.
The prime ministers labelled today's talks as "fruitful and useful", adding that the countries were determined to additionally enhance the "already exemplary bilateral cooperation", especially in business.
"Italy has expressed interest in the process of privatisation that is currently under way in Slovenia," Letta said, adding that they would "work on getting Italian companies included in the process".