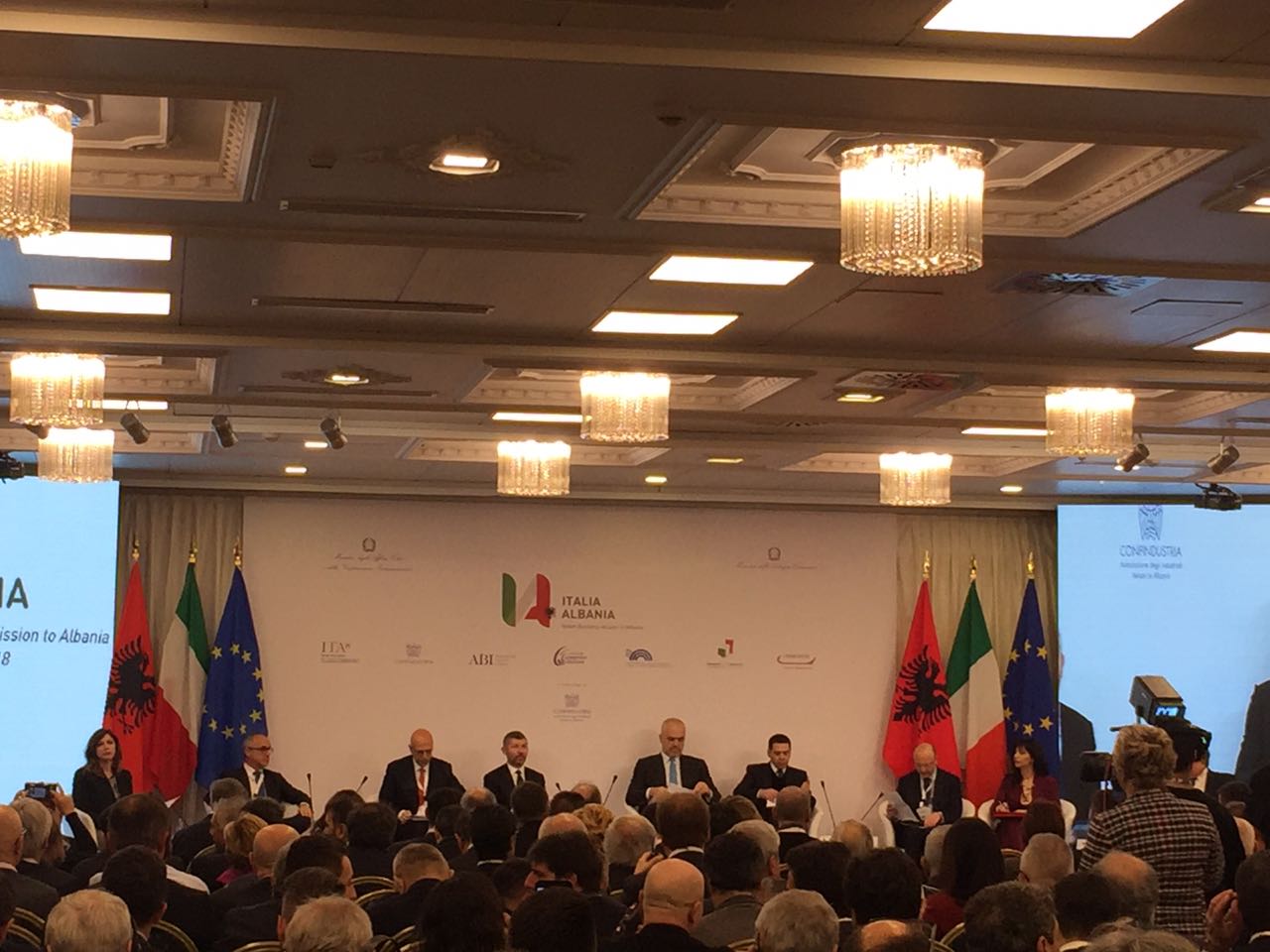 In the past 10 years, the volume of trade between Albania and Italy has grown by 80%. Meanwhile, figures provided by the Italian Central Bank show that Italian investments in Albania amount to 3.5 billion euros.
These figures were confirmed today during the Italy-Albania Business Forum which took place in Tirana in the presence of more than 350 delegates from Italy, from different institutions, associations, banks and around 200 Italian companies.
On his part, Ivan Scalfarotto, Italian deputy minister of Economy said that although Italy is ahead of general elections, it did not give up on positive incentives which interest Italy and Albania alike.
"We have many common things. This relation must also continue in the economic aspect. There are many elements which I would like to mention. The knowledge of the language reduces business costs between the two sides", he said.
Meanwhile, the three sectors where the mission will focus, he added, is infrastructure, food processing and energy.
PM Edi Rama invited Italian companies to invest in the country and feel safe, because, according to him, Albania has a favorable legislation for tourism.
On his part, the Albanian minister of Economy and Finance, Arben Ahmetaj said that although Albania has a small market with only 3 million consumers, seen in a regional perspective, it offers many opportunities.
Minister of Enterprise, Sonila Qato, called on Italian businesses to explore the numerous investment potentials that our country has to offer. /balkaneu.com/