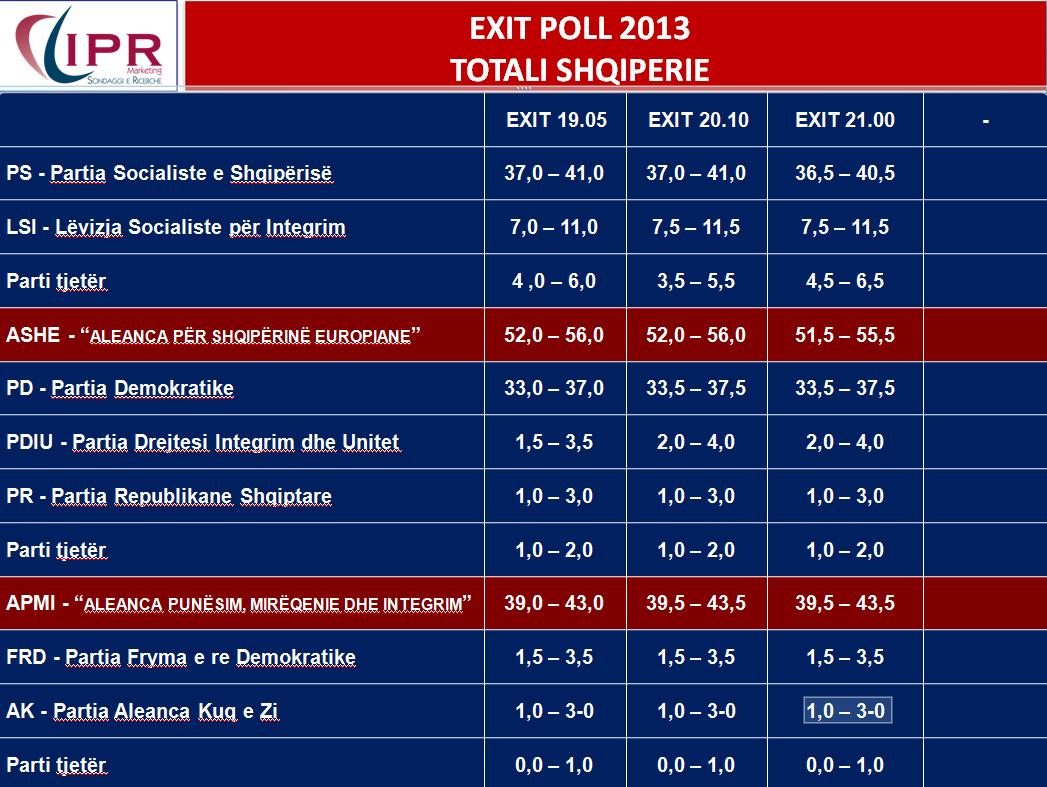 Tirana, June 23, 2013
Another exit poll has been published on Sunday evening in Tirana, which contrary to the American one, it makes the current opposition winner of the elections.
Meanwhile, the exit poll of the Anzalone Liszt Grove Research company and Civitas Foundation gave to the DP 48% of the votes and 46% to the SP. The Italian IPR Marketing exit poll makes the Socialist Party a convincing winner.
According to this exit poll, the Alliance for a European Albania led by Edi Rama wins 51.5-55.5%, while the right wing coalition, Alliance for Employment, Wellbeing and Integration of Sali Berisha wins 39.5-43.5% of votes on a national level.
According to the exit poll, the opposition wins more seats in Tirana, which is the biggest constituency of the country, where in 2009, DP and SP won 16 seats each.
The exit poll gives the left wing coalition 49-53% of votes, which interpreted into seats, they amount to around 17-18 seats. The right wing coalition wins 42.0-46.0% of the votes, or 14-15 seats in parliament. /ibna/