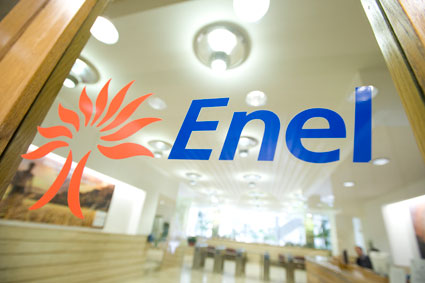 By Lefteris Yallouros – Athens
Italian energy group, Enel, has submitted three applications to search for oil in three different areas of Greece. The Greek Energy ministry announced Tuesday that the energy giant has expressed formal interest for permission to explore for gas and oil in three onshore areas in Western Greece and Epirus.
The ministry will decide in due course whether it will grant Enel permission and will then be obligated to give other oil firms at least 90 days time to submit rival offers for the same areas.
The areas that interest Enel are in northwest Peloponnese, Aetolia-Acarnania and Preveza-Arta. At the first two of the blocs Enel is currently considering oil searches in 1996 were fruitless and were returned to the Greek state.
Greek minister of the Environment, Energy & Climate Change, Yannis Maniatis said "the decision taken by Enel Group, a company of recognized standing and credibility internationally in the energy sector, demonstrates the growing interest of the oil community in Greece. It is not just another piece of positive news but a vote of confidence in the great national effort we have launched for the exploitation of (Greece's) mineral wealth".
Maniatis also pointed out that the Greek government guarantees a stable business framework and conditions through its integrated policies in the energy sector.
Greece is separately about to sign exploration concessions for two other western areas with Energean Oil & Gas, the country's only oil producer in which US hedge fund Third Point LLC holds a 44.5 percent stake.
Furthermore, Golar LNG recently expressed interest in investing in Greece's Public Gas Corporation (DEPA) floating LNG project. The floating LNG terminal project in Northern Greece will further enchase the chances of a meaningful transfer of gas from Greece to countries such as Hungary and Croatia.
Enel is Italy's largest power company and Europe's second listed utility by installed capacity. It is a leading integrated player in the power and gas markets of Europe and Latin America, operating in 40 countries across 4 continents. In Greece, Enel Green Power (EGP) – the Group's publicly listed company, owns and operates renewable generation plants.