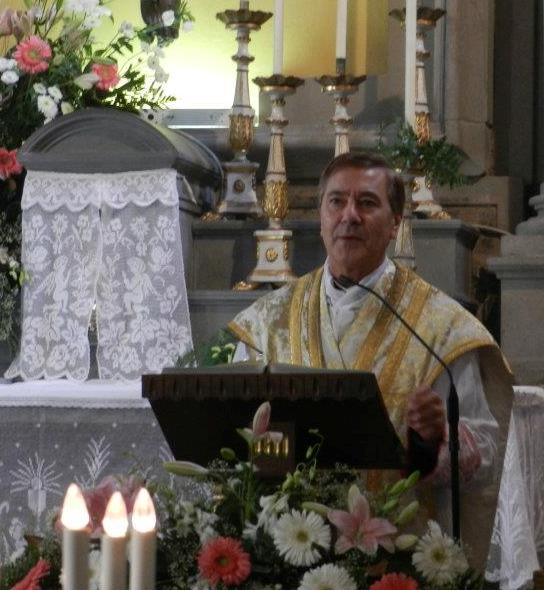 Tirana, April 23, 2013
By Ariola Imeri
Directorate Against Serious Crimes of the Albanian State Police carried out a joint operation with the Police of Elbasan, RENEA Special Forces and INTERFORZE Mission of the Italian Police in Albania, to arrest the suspected murderer of a priest in Italy.
The international name coded "Pistoia" operation was carried out in Elbasan and led to the arrest of Gazmor Bashkim Haxhillari, 35 years  of age, resident in Cërrik.
According to the charges pressed against him, on December 12, 2012 in the commune of Quarrata in Pistoia, Italy, Haxhillari is suspected to have murdered the priest of Tizzana and Catena, Don Mario del Becaro along with two accomplices, Bledar Haxhillari and Fatjon Kraja.
The operation which led to Haxhillari's arrest and his accomplices for this serious crime, simultaneously took place in both Albania and Italy by police forces of both countries.
In order to shed light upon this serious event taken place in Italy, Albanian Police has closely collaborated and exchanged information with INTERFORZE Italian Mission and Italian police authorities.
In the framework of this operation, enquiries have taken place for two months in Elbasan and Durres, thus enabling the full discovery and arrest of the three authors of this crime. /ibna/