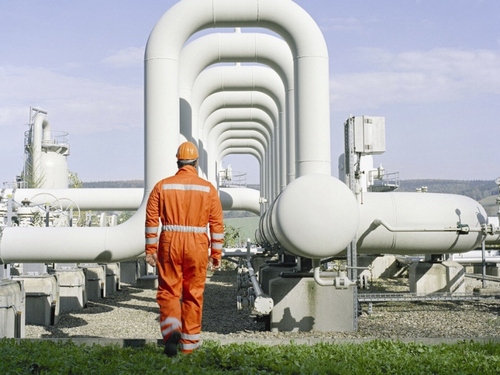 By Christos T. Panagopoulos
The Slovenian government rejected on Wednesday an EU priority list of energy projects of common interests to be implemented, claiming there is still a large dispute between the country and its neighbor, Italy, about a gas terminal of the North Adriatic pipe network.
In specific, Slovenian Infrastructure and Spatial Planning Minister, Samo Omerzel, criticized heavily on Rome's stance concerning the gas terminal, which passes through the village of Aquilinia, on the outskirts of Trieste, just a small distance from the two countries' borders.
"Italy had been very arrogant throughout the talks with Slovenia regarding the terminal. I hope that Slovenia's move yesterday will force Italy to negotiate", stated Omerzel expressing his disappointment. He also added that "a gas terminal in north Adriatic would be acceptable for Slovenia only if it were moved further into Italian waters, closer to Venice".
The government said that the terminal in Aquilinia would have many direct negative effects on the environment, society and economy, transport and safety. It would introduce a special nautical regime, have negative effects on the environment due to outdated technology, as well as negative effects on health and the marine habitat.
EU Commission: "We remain fully engaged to find a solution"
Meanwhile, the energy conflict, which has already arisen between the two countries troubles the European Commission, with the latter attempting to ease the tensions. "We take note of the Slovenian opinion and will take it into account in the adoption process of the final Projects of Common Interest (PCI) in October", said Commission's spokesman, Joe Hennon.
"We are committed to remain fully engaged in talks with Slovenia and Italy to find a solution by the time when the EU-wide Union list is adopted by the Commission in autumn", Hennon added, clearing that all energy projects approved by the Commission must satisfy all criteria about the environment's protection.
In any case, Energy Commissioner, Günther Oettinger, will have the last word concerning the disputed project, whether to exclude it or not.
Source: Slovenia Times