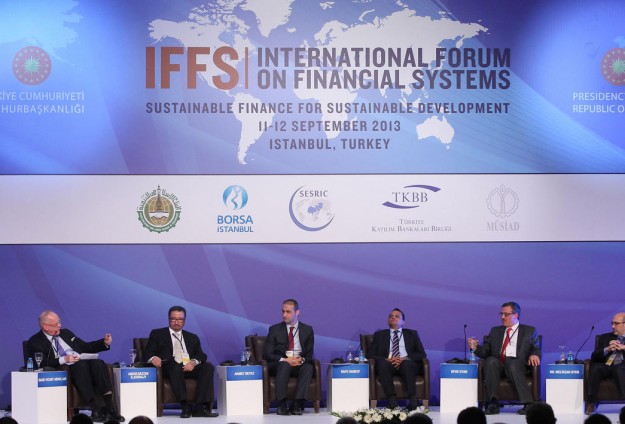 Review by Christos T. Panagopoulos –
President of the Islamic Development Bank (IDB), Mohammed Ali Madani said, "Developing Istanbul to be kind of a gateway for world banking and finance is very important."
Speaking to Anadolu Agency (AA) at the International Forum on Financial System in Istanbul inaugurated by Turkish President Abdullah Gul under media sponsorship of AA, Madani said he was impressed by the Forum.
"Theme of the forum is very important. Inauguration by President Abdullah Gul gave a very big boost to the forum.", he added.
Stating that Turkey's role was very significant for economy of the Muslim world, Madani said "Especially the idea of developing Istanbul to be kind of a gateway for world banking and finance is very important".
Reminding that IDB would open an office in Istanbul in the following week, Madani said, "We expect more investors to Istanbul who will benefit the institutions to be established in the city".
Madani also said Sukuk- bond without interest rate, as well as other Islamic finance tools could be attractive to investors from whole region.
Source: Anadolu News Agency