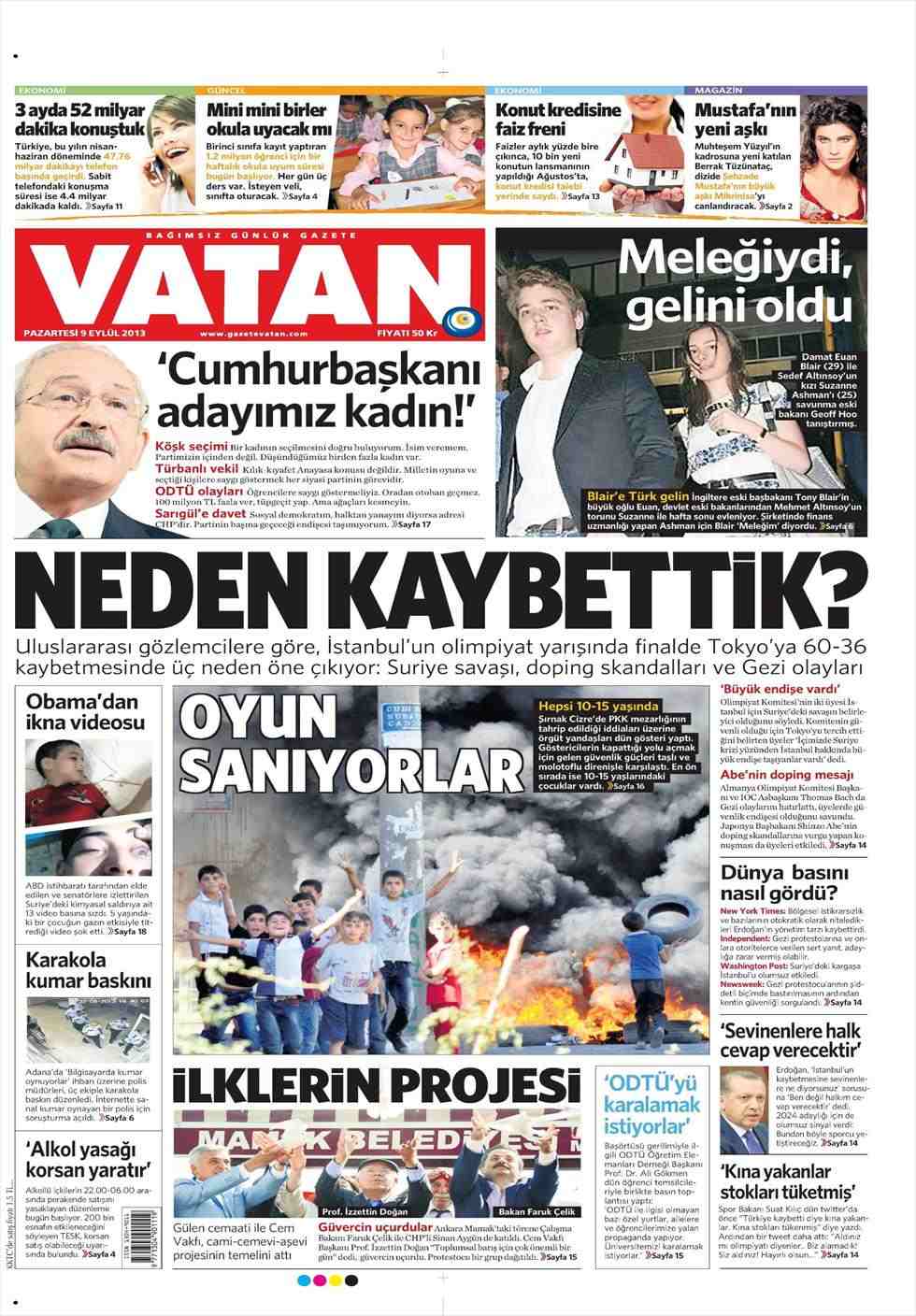 By Manolis Kostidis – Istanbul
Turkish newspaper Vatan is headlined "Why we lost" in reference to Istanbul's failed bid for the 2020 Olympic Games which eventually went to Tokyo.
According to the newspaper, "the possibility of war in Syria as well as the doping scandals involving Turkish athletes and the Gezi park incidents earlier this year were the main reasons Istanbul lost this big chance".
"They ignored the Muslims" reads the headline of Turkiye which refers to the reaction of Recep Tayyip Erdogan to the voting for the host city of the Games. "If you talk about Olympic spirit you must spread it to new cities and not just to those who have organized (the games) before", the PM reportedly said, reacting also to Senegal choosing to vote for Tokyo even though it is a Muslim country.
"I can't understand those who are happy", the Aksam headline reads. The Turkish paper refers to Erdogan statements on the Olympic Games issue with the Turkish Prime Minister responding to those who were opposed to Istanbul hosting the Games. "They didn't behave honorably. They cut ties with 1.5 billion Muslims" Erdogan reportedly said.