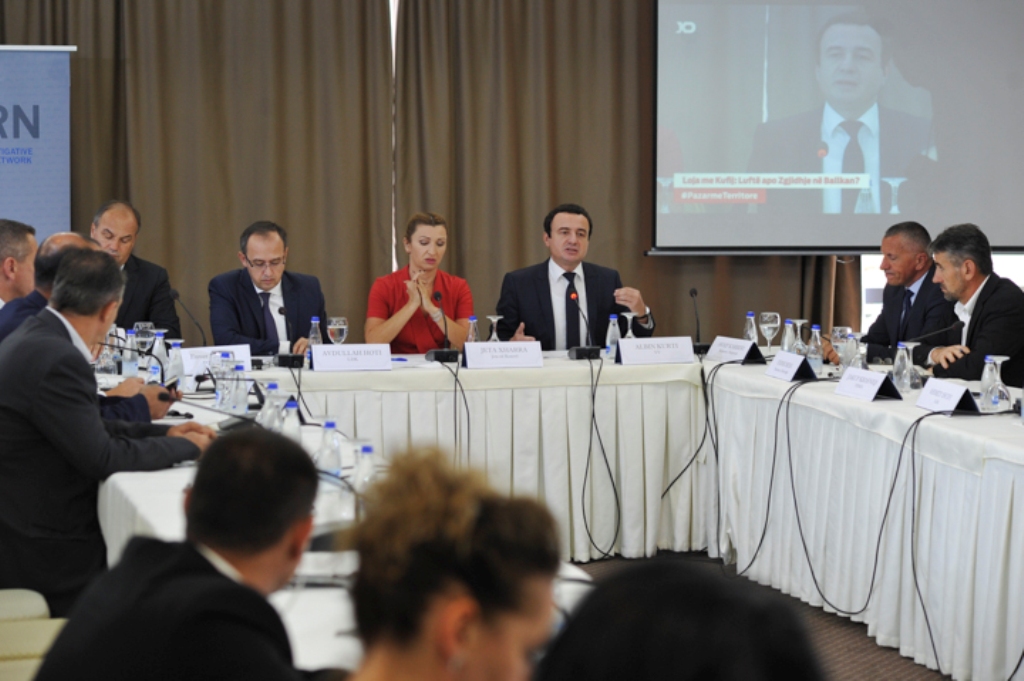 Today, Kosovo's opposition has launched criticism about the idea of swapping territories with Serbia.
In a meeting dubbed "Issue of borders: War or solution for the Balkans?", LDK's whip, Avdullah Hoti said that the idea for territorial exchanges stems from Belgrade and Moscow.
"This terrible idea has been brought by president Thaci. We have demanded from parliament to approve a resolution making it clear that borders of Kosovo cannot be touched and that neither the president, nor anyone else is entitled to discuss the country's borders", Hoti said.
He said that LDK is not against the normalization of relations with Serbia, but against the correction of borders which may destabilize the Balkans.
The head of Self Determination Party, Albin Kurti said that Kosovo's borders must be a non-negotiable issue.  According to Kurti, the meetings that the president of Kosovo, Hashim Thaci is holding with his Serb counterpart, Aleksandar Vucic, are not legitimate, because the president has not been mandated by parliament.
According to him, president Thaci's declarations for the correction of borders will take Kosovo back  to 2007 where the country had a defined status. Meanwhile, Prime Minister of Kosovo, Ramush Haradinaj and parliamentary speaker, Kadri Veseli have cancelled their attendance in this conference. /ibna/