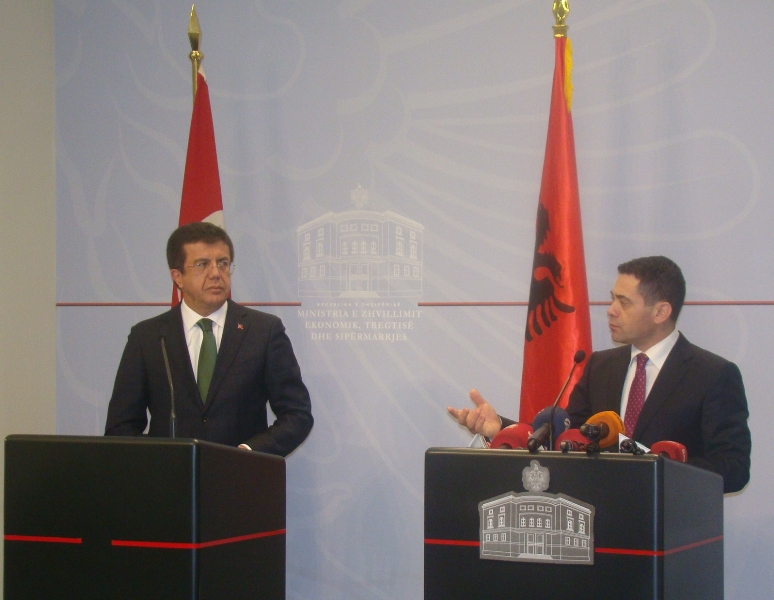 IBNA Special Report
Skopje, December 5, 2014/Independent Balkan News Agency
By Naser Pajaziti
Albanian orthodox and their presence in FYR Macedonia has sparked debates in the recent days. Branislav Sinadinovski, a university professor, has promoted his book "Orthodox Albania in Macedonia", sparking reactions and comments for this community, the members of which had not revealed  for several decades their origin, but who had declared themselves as Macedonians.
Sinadinovski is the second personality that has declared his Albanian origins and that he comes from the area known as Reka e Keqe of Gostivar, in the west of the country, the area where all Albanian orthodox lived, the majority of which have almost assimilated today.
"I want to say to all those who deny us that the territory of Macedonia has always been and will be the core of the presence of Albanian orthodox in these lands. Albanian orthodox are autochthonous since the time of ancient civilizations of Pellazgs and Ilirians, who are their ancestors. Today, as never before, we Albanians need understanding, wisdom and composure, harmony and unity for several strategic objectives. Like all the others, even Orthodox Albanians have their rights and human liberties", said Branislav Sinadinovski, who has demanded a similar step to be taken by the others, who have Albanian blood and origins.
According to him, FYR Macedonia has around 70 thousand Albanian orthodox, but they do not declare themselves or are in the phase of assimilation due to marriages with Macedonians or other non Albanian communities.
Sidanovski is also an adviser to the chairman of the Albanian party in power, BDI (Democratic Union for Integration), Ali Ahmeti. The latter is a supporter of this community and has declared that there must be more support in order to shed light upon scientific facts about this community which has been neglected.
"What's happened is an advice for all Albanians, but also for all the people who live in the Balkan region, that Albanians have belonged to both religions, the Christian and Muslim religion and among Albanians, there has never been religious wars. Albanians were exposed to tortures and different century long assimilation", declared Ahmeti.
A project unveiled by professor Sinadinovski was also the foundation of the Albanian Orthodox Church in FYROM, but which has sparked a strong reaction by the Macedonian Orthodox Church.
Orthodox cleric Timotej said in a press statement that the idea for the Albanian Orthodox Church is a political, nationalist and chauvinist project. "This is a political and chauvinist idea. We don't understand the role of professor Sinadinovski and the political role of the Albanian party of BDI", said cleric Timotej.
The first one to unveil his Albanian orthodox identity is the Albanian intellectual Branko Manojlovski, who lives and works in the USA. Later, he because a co-founder of the association for the rights of Orthodox Albanians with the name of the Albanian historical personality of this area "Josif Bageri".
The issue of Albanian orthodox has caused scientific debates among Macedonian intellectuals, who have stressed that these damage the Macedonian national interest. The known academic and writer, Mateja Matevski has also been declared an Orthodox. A few years ago, he was the chairman of the Academy of Sciences and Arts in FYR Macedonia. /ibna/