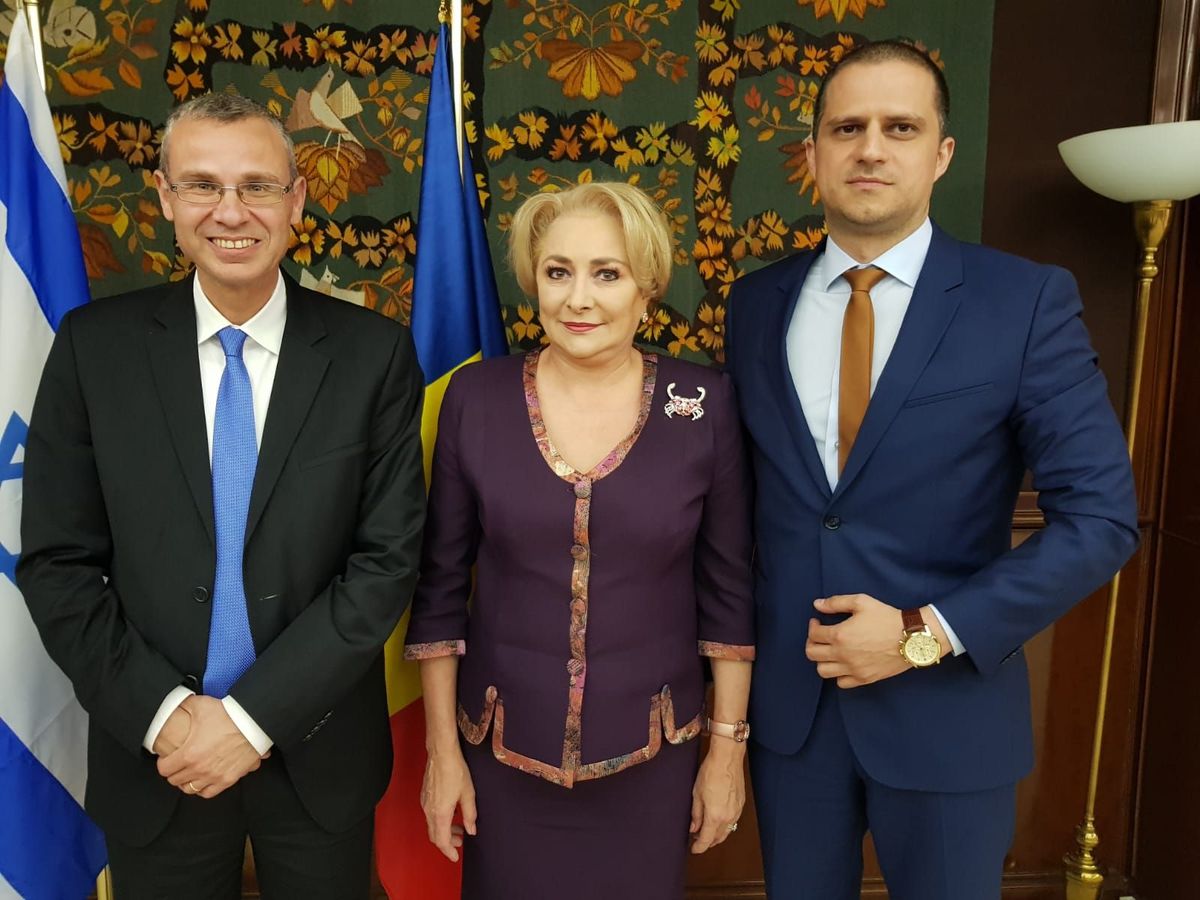 On Thursday Israel's Tourism Minister Yariv Levin who is visiting Romania, met with Romanian PM Viorica Dancilă in Bucharest.
At an interview with Romanian public television TVR he said that the Israeli premier Benjamin Netanyahu is to visit Romania "as the governments of the two countries could hold a joint meeting in Bucharest".
During the interview, Yariv said, "I do believe that one of the things we should do in order to celebrate this symbolic year is to do what we call a G-to-G meeting, a meeting of both governments, of Romania and Israel. Since the last G-to-G was held in 2014 in Israel, it is our turn to be lucky enough to come here to Romania. This is one of the messages [e.n with which] I am going to come back to Israel and speak about with our prime minister. I think it is very important that we hold this. There are a lot of things on the table, a lot of cooperation that we should promote and such a meeting will be not only symbolic, but something that really will contribute to both countries."
Not long ago, following the U.S. example, Romania was one of the countries that announced it would consider moving its embassy from Tel Aviv to Jerusalem, in an effort to further strengthen bilateral relations with the U.S. and Israel. The President of Romania disagrees with the move and the handling of the issue by the present cabinet. As a result, the government is reconsidering its next steps.
Romania-insider.com reads that the two countries are celebrating this year 70 years of diplomatic relations…. / IBNA
Main Photo: Viorica Dancilă (centre), Yariv Levin (L) and Bogdan Trif, the Romanian Tourism minister (R)