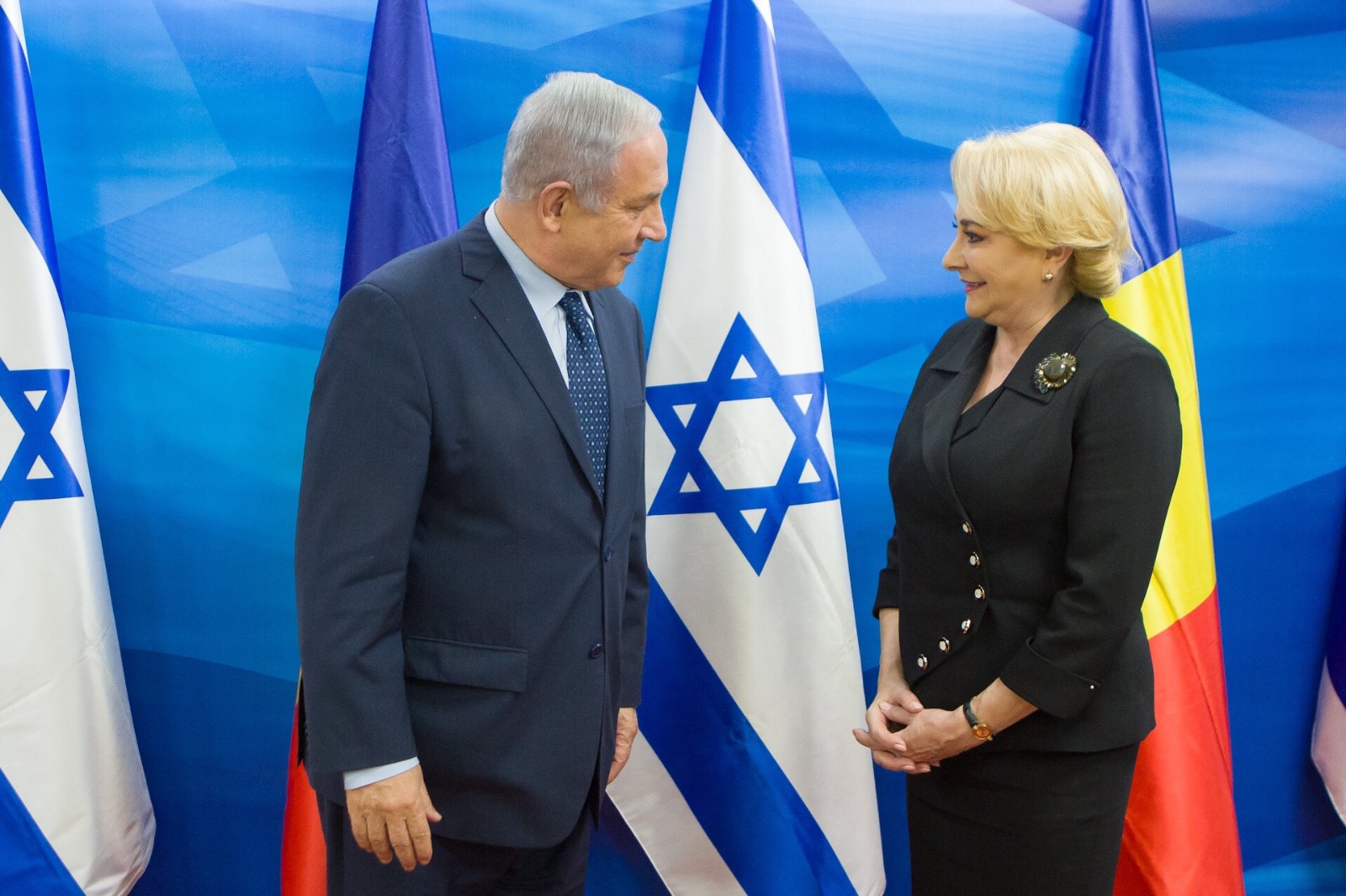 Benjamin Netanyahu and Viorica Dancila, the Israeli and Romanian Prime ministers agreed in April, went Dancila visited Israel, the Netanyahu would return the visit in August by travelling to Bucharest.
However, the Embassy of Israel to Bucharest has confirmed for MEDIAFAX that Premier Benjamin Netanyahu has postponed his visit to Romania due to other commitments.
"Premier Benjamin Netanyahu has decided to pay an official visit to Romania, but the event will be rescheduled. Indeed, a G2G meeting was planned for the month of August, but Premier Netanyahu was forced to postpone his arrival in Romania due to other commitments. The Romanian Government has already been notified. Prime Minister Netanyahu has expressed the desire to come to Romania alongside an important official delegation that will intensify the relations between the two states", reads the answer that Israeli Ambassador Tamar Samash gave to MEDIAFAX.
Apart from the visit of the Israeli premier to the Romanian capital, a joint meeting of the Romanian and Israeli Governments was also expected to be held. It is said that the postponement comes against the backdrop of discussions concerning the relocation of the Romanian embassy, as nineoclock.ro reports.
Dancila's visit to Israel had then caused intense political 'dialogue' in Romania with the liberal leader, Ludovic Orban filing "a criminal complaint accusing Dancila of high treason. The prosecutors announced at the end of last week that they would start an investigation of the facts", said romania-insider.com.
President Klaus Iohannis is also against the country's leadership and its agreement to follow the American example and recognise Jerusalem as the new Israeli capital and prove it by moving its main embassy from Tel Aviv to Jerusalem.
According to Iohannis, such a move "would cancel any chance that Romania is voted as a non-permanent member in the UN's Security Council."…. / IBNA