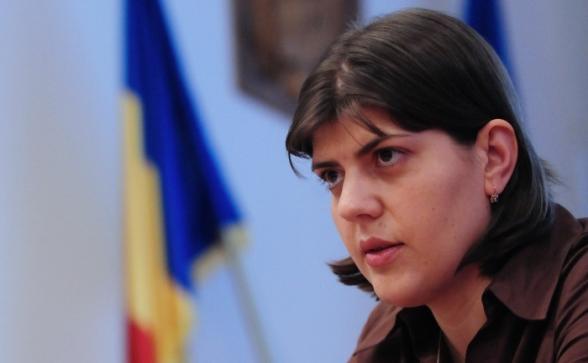 Bucharest, April 6, 2016/Independent Balkan News Agency
By Irina Stoica
Former Mossad agents are under investigation in Bucharest for allegedly spying on the National Anti-corruption Directorate (DNA) chief, Laura Coruța Kovesi. Their purpose was to find information that would discredit Kovesi, who's currently a leading figure in the fight against corruption and one of the most trusted officials in Romania, according to opinion polls.
The revelations were published by Rise Project, an investigative platform that groups journalists, activists and programers.
According to this source, four Israeli citizens are investigated for spying on communications and for attempt to discredit Laura Coruta Kovesi.
Dan Zorella and Avi Yanus are former intelligence officers and also co-founders and CEOs of the Israeli private investigation firm Black Cube. Sources quoted by Romanian media also claim that former Mossad director Meir Dagan also worked for the company.
Zorella and Yanus, together with several Black Cube employees, "have shaped up an organized group with the intentions to commit offenses of harassment and IT offenses consisting in making multiple threatening phone calls (…) and phishing attacks in order to steal the access credentials and subsequently to compromise the email accounts, activity followed by violation of the secrecy of correspondence, for illegal copying and transferring it," according to court documents.
Romanian investigators arrested two of the Israeli citizens involved in the operation. One of them was in charge of the computer operation, while the other contacted members of Kovesi's family and entourage. The monitoring operation started in March and since then three email accounts belonging to some of Kovesi's closest persons were hacked.
The investigation is now in the preliminary stage. It's not known yet who specifically asked for the DNA chief to be spied. Black Cube Company was founded in 2010 in Tel Aviv by two former Israeli intelligence officers, Dan Zorella and Avi Yanus and has branches in London and in Paris. The company provides legal services and intelligence.
Following requests from Romanian media, Black Cube issued a press release on the matter. The company denies wrongdoing by its employees and says the reports that company co-CEOs Zorella and Yanus are being investigated are false. Furthermore, according to the statement, company's employees were themselves investigating claims of corruption by the Romanian government.