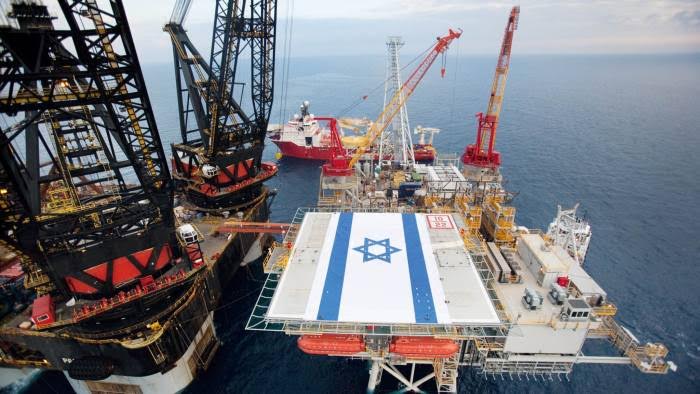 A long-awaited and geostrategic subversive planning for the Eastern Mediterranean region is expected to take place in 2019, making it a major challenge for Israel and Egypt.
According to Delek Drilling and Noble Energy, the two companies involved in the planning, Israel will begin selling gas to Egypt. The transfer of natural gas from Tamar and Leviathan fields will be through the Arab Pipeline, which is managed by the East Mediterranean Gas Company (EMG).
It is reminded that this consortium has been set up jointly with Israeli and Egyptian capital and is the one responsible for the operation of the Arish-Ashkelon pipeline.
About 64 billion cubic metres of natural gas are expected to arrive in Egypt, which aspires to become an energy hub in the Eastern Mediterranean zone.
It is noted that with regard to the Tamar field, the commercial exploitation of natural gas is already feasible, and that with regard to the Leviathan deposit the case will be the same from 2019 on.
The Arab Pipeline was selected as the export route due to the sensitive political and economic balances reigning in the wider Eastern Mediterranean. Having said that, the possibility of Jordanian or Lebanese participation -at least at this stage- was rejected.
Accordingly, Cyprus and Turkey were excluded as the cost of exporting natural gas would be way too great if they had been selected.
"This is a landmark development in the history of the gas market in Israel since the rich deposits were discovered", said Yossi Abu, executive director of Delek Drilling, which controls 45% of the Leviathan field. He added that "Leviathan is emerging as the bastion of the energy market in the Eastern Mediterranean basin, with partnerships with Israel, Egypt and Jordan."
Egypt has said it is ready to examine the requests of other private companies by granting such licenses in order for the country to become an integral energy hub in the Eastern Mediterranean…. / IBNA